Norway allocates additional financial aid to Ukraine before winter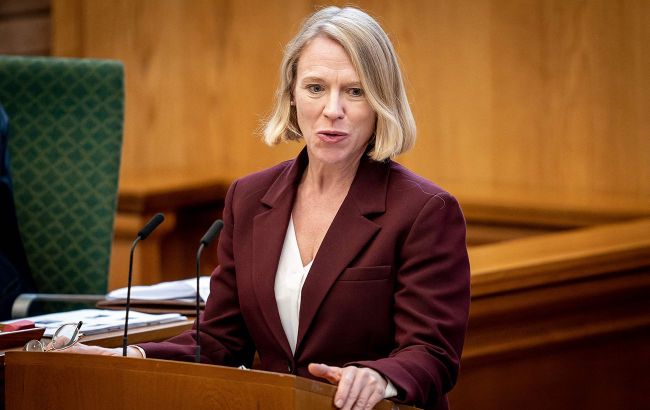 Minister of Foreign Affairs of Norway, Anniken Huitfeldt (Photo: Getty Images)
Norway will provide an additional 1 billion Norwegian kroner (92.5 million dollars) to grant Ukrainians access to protection and vital assistance, according to the Minister of Foreign Affairs of Norway, Anniken Huitfeldt.
"Ukraine's civilian population has suffered greatly as a result of Russia's brutal war. The efforts of the Ukrainian people to deal with daily attacks on civilians and civilian infrastructure have been heroic. They need our help to make it through another winter of war", she states.
Huitfeldt discussed this issue during the opening of the third meeting of senior officials on humanitarian issues related to Ukraine in Oslo.
The meeting will focus mainly on the complex humanitarian situation created by the war in Ukraine and ways to provide necessary assistance to the civilian population promptly.
The meeting will also discuss how to implement good decisions to transition from short-term humanitarian aid to long-term recovery efforts.
Money will be allocated to the UN and the Red Cross
Among the 150 participants in the meeting are representatives of the Ukrainian government, the UN, the International Red Cross and Red Crescent Movement, humanitarian organizations, and donor countries.
According to the UN's estimates, over 17 million people in Ukraine need humanitarian assistance. Approximately 5 million people are internally displaced, and over 6.2 million have left Ukraine and sought refuge in other countries due to Russia's aggression.
Humanitarian funding is provided through the UN, including the Ukrainian Humanitarian Fund and the International Red Cross and Red Crescent Movement. Funding is allocated as part of the Nansen Programme to support Ukraine.
How the money will be spent
"The funds will be used to provide life-saving assistance to the most vulnerable people, children, refugees and the internally displaced, helping to ensure that they have access to shelter, food, water and sanitation, education, health care and psychosocial support, as well as protection against sexual and gender-based violence," the Minister says.
Since Russia's full-scale invasion of Ukraine in February 2022, Norway has provided Ukraine with over 3.5 billion Norwegian kroner (323.9 million dollars) in humanitarian support and assistance to refugees in neighboring countries.
Norwegian assistance
Ukraine and Norway have agreed on a "transport visa-free" regime. It will come into effect from September 1 and apply to bilateral and transit transportation.
Previously, Norway voluntarily provided financial assistance of 22 million euros to support measures within the European Peace Fund. These funds will be used for military aid to the Armed Forces of Ukraine.