North Korea prepares for intercontinental ballistic missile launch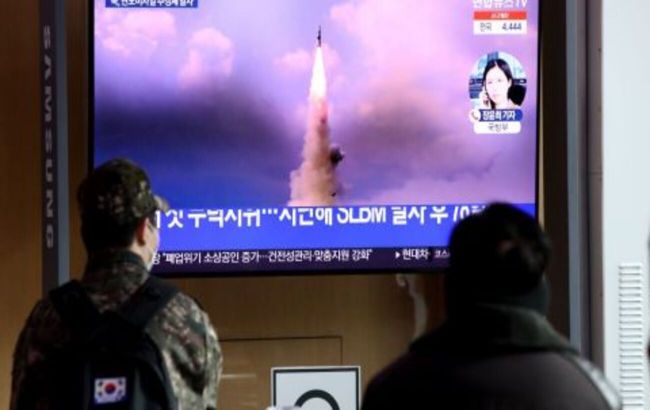 North Korea prepares for intercontinental ballistic missile launch (Photo: Getty Images)
According to Yonhap, North Korea is preparing for various military provocations, including launching an intercontinental ballistic missile, in connection with the trilateral summit between South Korea, the United States, and Japan, says a Representative of the ruling People Power Party, Yoo Sang-bum.
He disclosed that the National Intelligence Service of South Korea provided information about a potential ballistic missile launch during a closed-door session of the parliamentary intelligence committee.
Yoo stated, "Active activities of vehicles supporting ICBM launches have been detected in Pyongyang."
He further noted that North Korea is expected to conduct joint exercises involving its armed forces, including a test launch of a missile potentially equipped with tactical nuclear weaponry. This decision comes in light of the 'unusually active' movements of transport vehicles around the launch site.
Additionally, Yoo mentioned the possibility of another military reconnaissance satellite launch by Pyongyang at the end of August or the beginning of September.
Summit USA, South Korea, and Japan
On August 18, in Washington, Japanese Prime Minister Fumio Kishida, U.S. President Joe Biden, and South Korean leader Yoon Suk Yeol will convene in the format of a tripartite summit. Discussions will revolve around the situation in East Asia, taking into account China's actions and North Korea's nuclear and missile rhetoric.
Leaders of the participating countries intend to make a joint statement regarding the situation in Taiwan during the Washington summit.