Nearly 50 journalists killed during the Israel-Hamas war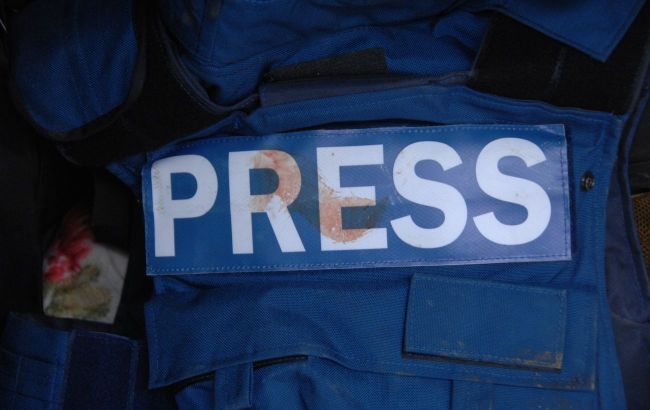 During the Israel-Hamas war, 48 journalists were killed (photo: GettyImages)
The Committee to Protect Journalists reported that, according to their data, 43 of the killed journalists are Palestinians, 4 are Israelis, and 1 is Lebanese. Additionally, 9 journalists were injured, 3 are considered missing, and 13 have been arrested.
"Journalists in Gaza face particularly high risks as they seek to cover the conflict during the Israeli ground offensive, including Israeli air strikes that have destroyed infrastructure, disrupted communications, led to shortages of supplies, and prolonged power outages," CPJ noted.
The committee highlighted that the highest number of journalists were killed on the first day of the war - six, and five were killed on November 18.
Israel-Hamas war
At the beginning of October, Hamas militants initiated a large-scale incursion into Israel, killing and kidnapping both military and civilian individuals. In response, Israel declared a military operation against the militants, named Operation Iron Swords.
As part of this operation, the Israel Defense Forces (IDF or Tsahal) expanded the ground offensive in the Gaza Strip, deploying troops and military equipment.
According to the IDF, Hamas lost control of the northern part of the Gaza Strip as tens of thousands of people crossed to the southern side.
Earlier, The Washington Post reported that Hamas militants had the intention of reaching the West Bank of the Jordan River to escalate a broader war against Israel.