Hamas planned to reach the West Bank to initiate a large-scale war against Israel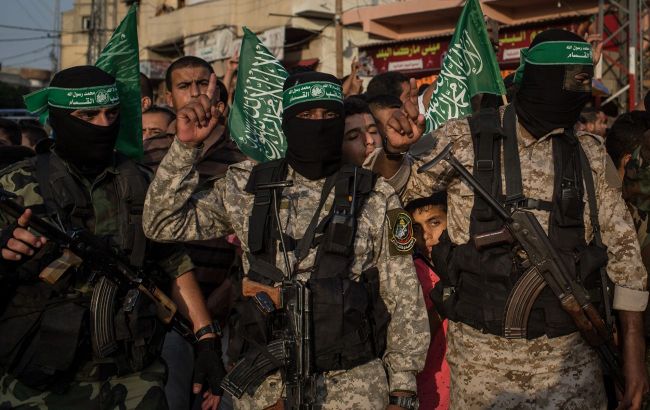 Illustrative photo (photo: Getty Images)
Hamas militants reportedly intended to reach the West Bank of the Jordan River to escalate a larger war against Israel, reports The Washington Post.
In the intelligence report, it is mentioned that during the thorough planning of the attack on October 7, the terrorist group Hamas gathered specific information from laborers in Gaza, who were allowed to enter Israel for work on a daily basis.
Many of these workers were employed in the same towns that suffered attacks and devastation from Hamas: entire families were shot, burned, and killed in their homes.
According to officials, some terrorists had enough food, ammunition, and equipment to sustain themselves for several days and had instructions to continue advancing into Israel in case of success in the initial wave of attacks, possibly targeting major Israeli cities.
Assault groups managed to penetrate all the way to Ofakim, an Israeli city located 15 miles from the Gaza Strip and approximately halfway between the enclave and the West Bank of the Jordan River.
According to two high-ranking officials from Middle Eastern intelligence and a former U.S. official well-versed in the matter, one of the units carried reconnaissance information and maps, indicating an intention to continue the offensive all the way to the border of the West Bank of the Jordan River.
In recent months, Hamas intensified its collaboration with militants on the West Bank, although, according to representatives of the group, it did not inform its allies on the West Bank of its plans for October 7 in advance.
Israel-Hamas war
In early October, Hamas militants initiated a large-scale invasion into Israel, targeting both military and civilian populations, resulting in casualties and abductions. In response, Israel declared a military operation against the militants named Operation Iron Swords.
As part of this operation, the Israel Defense Forces (IDF) expanded its ground operations in the Gaza Strip, deploying troops and equipment to the region.
According to the IDF, Hamas lost control of the northern part of the Gaza Strip as tens of thousands of people moved to the southern side.