Israel states Hamas lost control of northern Gaza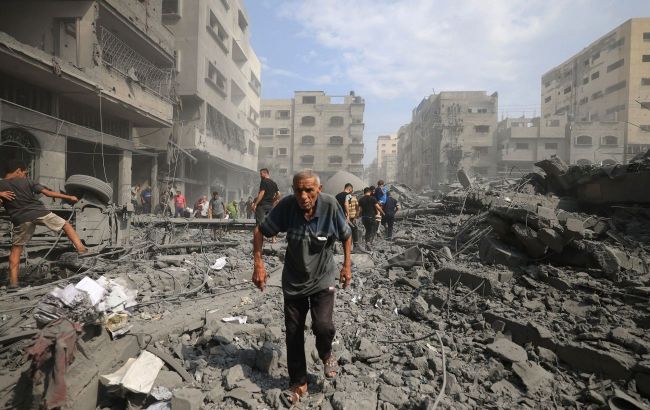 Hamas has lost control of northern Gaza
The Israel Defense Forces (IDF) claim that Hamas has lost control of the northern part of Gaza. Approximately 50,000 residents in the area have reportedly moved to the southern side, reports the Times of Israel.
IDF spokesperson Rear Admiral Daniel Hagar stated that the Hamas leadership is not communicating, and local residents who were heading south apparently understood that the militants had lost control.
He also noted that the Israel Defense Forces have inflicted significant damage on Hamas's air and naval capabilities and have captured around 700 RPG projectiles that were used by militants.
"We continue to deepen the advance into the city of Gaza and destroy tunnel shafts adjacent to civilian facilities," Hagar stated.
War in Israel
In early October, Hamas militants initiated a large-scale incursion into Israel, during which they killed and abducted both military personnel and civilians. In response, Israel declared a military operation against the militants called Operation Iron Swords.
As part of this operation, the IDF expanded its ground operation into the Gaza Strip, deploying troops and equipment.
According to media reports, this decision was made after negotiations between Israel and Hamas regarding the release of hostages reached a deadlock.
IDF spokesperson Rear Admiral Daniel Hagar announced that the IDF had completely encircled the city of Gaza, and there were no immediate signs of a ceasefire.