Minister of Digital Transformation explained how maritime drones struck Russian ships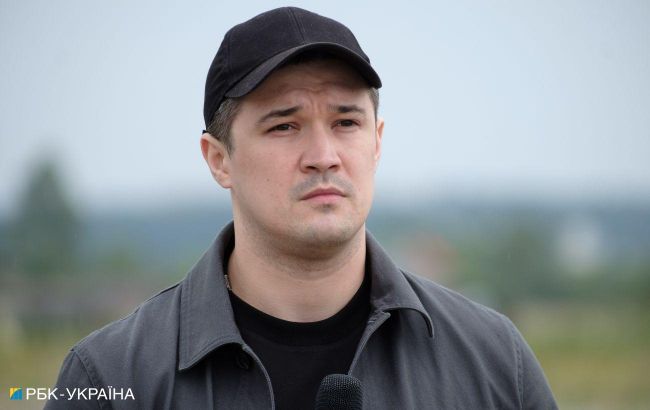 Minister of Digital Transformation Mykhailo Fedorov (photo: Vitalii Nosach, RBC-Ukraine)
Ukraine's fleet of maritime drones has attacked eight Russian vessels over the course of its one-year existence, announced Minister of Digital Transformation, Mykhailo Fedorov.
"Today, a portion of the Russian Black Sea Fleet has sunk," he emphasized.
According to the minister, Ukrainian drones targeted the ships Admiral Makarov, Ivan Golubets, Ivan Khurs, Sergiy Kotov, Naval Beacon, Acula, and Serna.
"The world is captivated by the attacks of our drones. And this is just the beginning. We continue to develop and improve the technology to showcase even more Russian ships struck in the news," the minister added.
Elimination of Russian ships
On November 10, it was revealed that reconnaissance operatives from the Main Intelligence Directorate of the Ministry of Defense conducted a successful special operation in Crimea. In the town of Chornomorske, two small landing ships were targeted, and losses among Russian personnel are currently being clarified.
GUR confirmed that on November 10, the operation was conducted using surface drones. One ship of the older Project 1176 Acula, and the other of the newer Project 11770 Serna, were sent to the bottom.
Strike on Kerch
On November 4, explosions were reported in the temporarily occupied city of Kerch in Crimea. At that time, Russian occupiers claimed these were the result of their anti-aircraft defense operations.
Later, Ukrainian military officials stated that the Defense Forces targeted the shipyard Zatoka in Crimea.
It was also revealed that the attack damaged the carrier of Kalibr missiles, the corvette Askol'd, which the occupiers planned to launch and include in the Black Sea Fleet in December of this year.
The Strategic Communications Department of the Chief of the General Staff of the Armed Forces of Ukraine presented photos of the aftermath. The images demonstrated significant damage inflicted by the Defense Forces on the enemy ship Askol'd.
According to available information, the Russian vessel sustained substantial damage and may be irreparable.