Attack of Ukrainian intelligence on Russian landing ships in Black Sea: Targets sink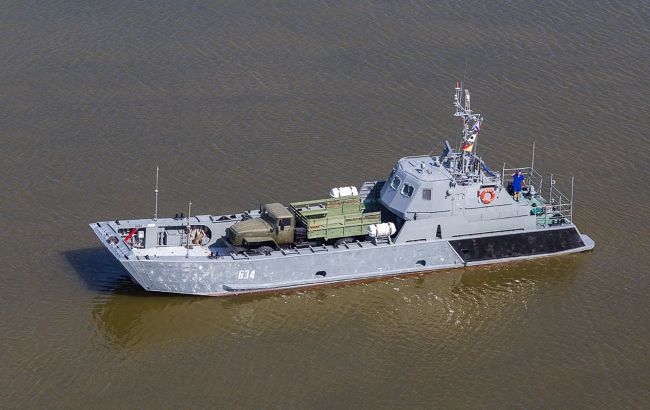 Archive photo: Ukrainian Intelligence reports the destruction of two landing ships in Crimea (Russian media)
It is noted that the results of reconnaissance conducted on November 10, 2023, in the area of the Vuzka Bay on the territory of temporarily occupied Crimea, indicate that after the attack by surface strike drones, the small landing ships of the Russian Black Sea Fleet were destroyed.
Photo: Operation result (facebook.com/DefenceIntelligenceofUkraine)
According to the newly obtained intelligence, two boats of the occupiers suffered defeats: one ship of the earlier project 1176 Akula (Shark), and the other, a more recent one, of project 11770 Serna.
"As a result of the attack, both Russian vessels went to the bottom: Akula - immediately, Serna - fought unsuccessfully for survivability but also sank," added the Defense Intelligence
Night explosions in Crimea on November 10
On the night of November 10, explosions were heard in several settlements in Crimea.
Later, in a comment to RBC-Ukraine, the representative of the Defense Intelligence of the Ministry of Defense, Andrii Yusov, reported that in the town of Chornomorske, two landing boats of project 11770 had been affected, and the losses in the personnel of the Russians were being specified.
Then, the Intelligence confirmed the damage to two small landing ships of the Black Sea Fleet of the Russian Federation.