Loud explosions rock temporarily occupied Crimea, details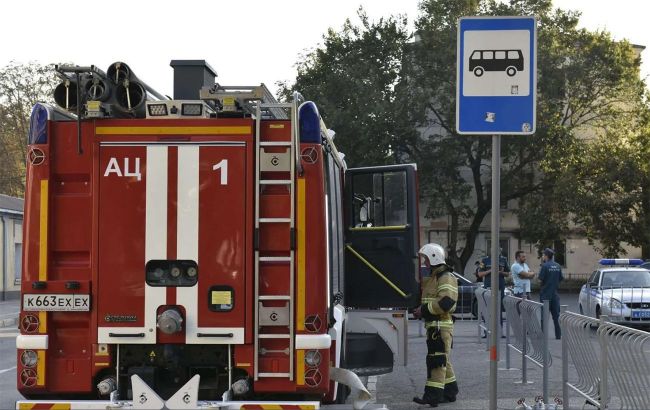 Photo: Explosions heard in temporarily occupied Crimea (Russian media)
A series of explosions occurred in the temporarily occupied Feodosia and Black Sea region of Crimea overnight on November 10, inform Telegram channels Crimean Wind and Telegram NP/Simferopol.
According to local sources, an oil depot is likely damaged in Feodosia. It is reported that the strikes were carried out by unidentified drones.
In the Black Sea region, several explosions were recorded near the local border post. Eyewitnesses report that rescuers are clearing the rubble of a barracks that was hit.
"All night there has been a struggle with UAVs throughout Crimea," says one of the local channels.
As of now, there have been no official reports on the causes and consequences of the explosions.
The Russian Ministry of Defense claims to have intercepted two drones over the occupied Crimea.
Explosions in Crimea
After the start of the full-scale Russian invasion of Ukraine, explosions regularly occurred in various cities in Crimea, associated with drone and missile strikes on occupant positions, vehicle parking areas, and more.
The latest successful strike occurred on November 4 when Ukrainian forces struck the shipyard Zaliv in the temporarily occupied Kerch. Later, it became known that the attack damaged the carrier of Kalibrs.
Shortly after the strike, the Strategic Communications Department of the Chief of Staff of the Armed Forces of Ukraine showed photos of the aftermath. The images showed that the Defense Forces inflicted significant damage to the enemy ship Askold.