Lukashenko denies guaranteeing security for Prigozhin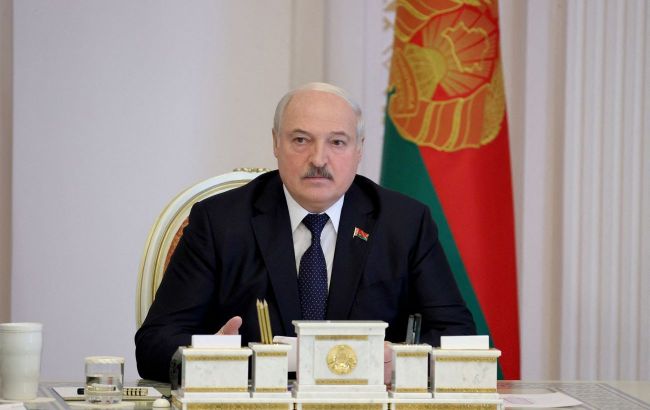 Belarusian President Alexander Lukashenko (Photo: Getty Images)
Alexander Lukashenko stated that he did not provide any security guarantees to the Wagner Private Military Company leader, Yevgeny Prigozhin, according to the agency "BelTA."
According to him, Prigozhin never asked him for security guarantees. He also claims that Russian leader Vladimir Putin is not involved in the plane crash of Prigozhin.
"If we directly answer this question, I shouldn't and don't have to ensure Prigozhin's security. That's the first point. Secondly, such conversations never took place in that context," he said.
However, he revealed that he discussed the issue of Prigozhin's security twice: during the coup attempt of the Wagner Private Military Group and when Prigozhin came to Belarus together with Dmitry Utkin.
At that time, he allegedly warned Prigozhin that he would "ruin people and perish himself," and in the second instance, he "definitely warned both of them: 'Guys, watch out'" (the quote ends here).
Lukashenko noted that Putin is unlikely to be involved in Prigozhin's business jet crash. He said he "can't imagine that Putin did it, that Putin is guilty. It's too rough and unprofessional work if it came to that."
The probable death of Prigozhin
On August 23, an aircraft with ten people on board, including Prigozhin, crashed in the Tver region of Russia.
His death has not been officially confirmed, but American intelligence believes that Prigozhin died.
A Western official told the Financial Times that a Russian anti-aircraft missile system could have shot down the business jet, and The New York Times writes that an onboard explosion could have caused the crash.
Wagner mercenaries in Belarus
The monitoring group "Belarusky Hayun" has not yet observed the withdrawal of Wagner Group militants from Belarus. However, satellite images confirm that the Wagner Group camp in Belarus began to be dismantled in early August.