Lukashenko allegedly informs Putin about assassination attempt on Prigozhin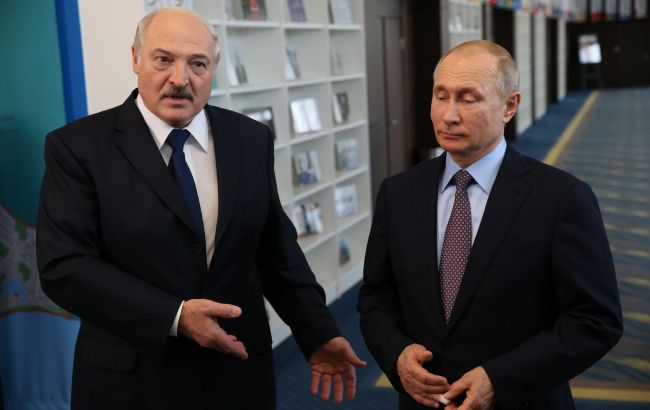 Alexander Lukashenko and Vladimir Putin (Photo: Getty Images)
Belarusian dictator Alexander Lukashenko allegedly knew about the assassination attempt on the leader of the Wagner Private Military Company, Yevgeny Prigozhin. He conveyed this information to the Russian dictator Vladimir Putin, according to a statement of Lukashenko, cited by "BelTA."
"I will just give you another example. The last time we flew to the Emirates, I received very serious information from sources that are as deep as they can get, about an attempt on Yevgeny Prigozhin," Lukashenko said.
According to Lukashenko, within two hours, he instructed to find the Russian Ambassador to the UAE, summoned him, and he delivered a coded message to Putin and Bortnikov (Director of the FSB) about the plot to assassinate Prigozhin.
Information about the alleged plot reached Prigozhin
The Belarusian dictator later clarified with Prigozhin whether this information had reached him.
The leader of the Wagner Private Military Company confirmed that Putin had warned him about the assassination attempt.
Probable death of Prigozhin
On August 23, an airplane with 10 people on board, including Prigozhin, crashed in the Tver region of Russia.
His death has not been officially confirmed yet, but American intelligence believes that Prigozhin died.
A Western official told the Financial Times that the business jet could have been shot down by a Russian air defense system, while the New York Times writes that an explosion on board the plane could have led to the crash.