Lithuania's efforts aimed at mobilizing international support for Ukraine, Nausėda states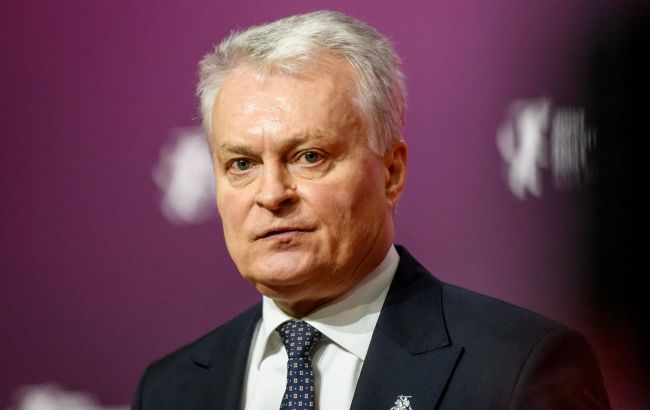 President of Lithuania Gitanas Nausėda (Photo: Getty Images)
In the context of the international community's attention turning to new conflicts erupting in the world, Lithuania's diplomatic efforts must and will be aimed at mobilizing international support for Ukraine, says Lithuanian President Gitanas Nausėda.
Nauseda emphasizes that new conflicts emerging in various parts of the world divert the attention of the international community from Russia's war against Ukraine and, in general, from Russia's aggressive foreign policy intentions.
"Ukraine has had, has, and will continue to have existential significance for us. All diplomatic efforts must be focused on this priority. We cannot allow war fatigue to set in, no matter what. We must consistently mobilize comprehensive international support for Ukraine, raise issues of Russia's responsibility for aggression and war crimes, and maintain Ukraine's Euro-Atlantic perspective on the international agenda," he stated.
Assistance to Ukraine from Lithuania
It has recently become known that damaged Leopard tanks, which suffered damage during the armed conflicts in Ukraine, will be repaired in Lithuania.
Additionally, Lithuania plans to allocate approximately 340 million euros in aid to Ukraine next year, with a portion of the funds earmarked for the education sector.
A month ago, Lithuania supplied equipment sets for radar systems to meet the needs of the Ukrainian Navy.