Lithuania shares details of next year's assistance to Ukraine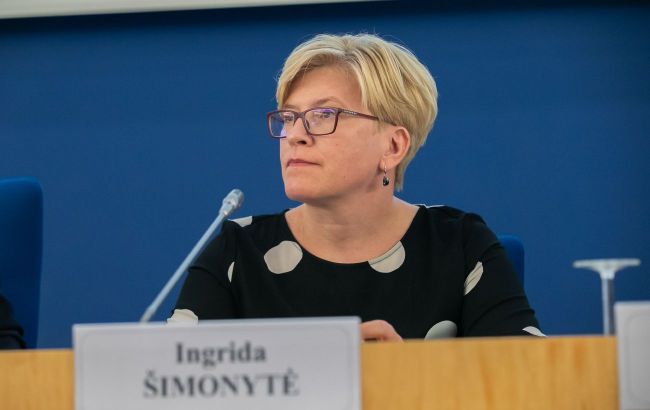 Ingrida Šimonytė (Photo: Getty Images)
Lithuania will allocate approximately 340 million euros in aid to Ukraine next year. Some of the funds will be spent on the education sector, according to the Prime Minister of Lithuania, Ingrida Šimonytė.
"On the other hand, there are needs that are not related to us but to something very important for us, such as Ukraine, for example. In the coming years, we will need funds not only to support military refugees," she said.
According to her, Lithuania will also need to continue providing support if European Union countries do not agree on the EU's budget measure of $50 billion.
She clarifies that the assistance for Ukraine is estimated by the government at around four-tenths of the GDP, which is approximately 340 million euros. It is noted that part of the funds will go to support teachers.
Lithuania's aid
Lithuania's Minister of Foreign Affairs, Gabrielius Landsbergis, recently stated that the European Union was approaching a "critical moment" after political developments in the United States and Slovakia jeopardized EU and NATO support for Ukraine in the face of Russian aggression.
Lithuania has also provided sets of radar equipment for the needs of the Ukrainian Navy.
At the end of September, Lithuania's Minister of National Defense, Arvydas Anušauskas, met with his Ukrainian counterpart, Rustem Umerov, and announced a new package of military assistance to Ukraine.