Lithuania to repair war-damaged Leopard tanks from Ukraine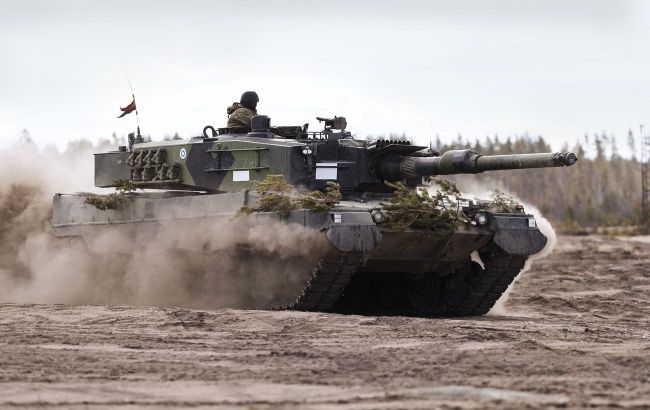 Illustrative photo (Photo: Getty Images)
Damaged Leopard tanks, which sustained damage during combat operations in Ukraine, will be repaired in Lithuania, according to the press service of the Lithuanian Army.
In the department, it is mentioned that repair work will be carried out by Lithuanian and German experts.
"Such real tasks allow us to train and maintain personnel readiness, ensure the testing of logistics chains, and provide uninterrupted support to Ukraine," the statement reads.
It is emphasized that Lithuania has already organized the repair and return to Ukraine of self-propelled howitzers PzH2000, which were transferred to the Armed Forces of Ukraine and participated in combat operations.
In addition, in Lithuania, the first group of 18 mechanics from the Armed Forces of Ukraine received training on how to repair howitzers.
Leopard tanks for Ukraine
Ukraine is receiving Leopard tanks from allies as part of military aid for defense against Russian aggression.
Recently, the first ten Leopard 1 tanks donated by Denmark, Germany, and the Netherlands arrived in Ukraine.
In addition, Denmark has announced the transfer of 30 more Leopard 1 tanks to Ukraine.