Denmark to transfer 45 more tanks to Ukraine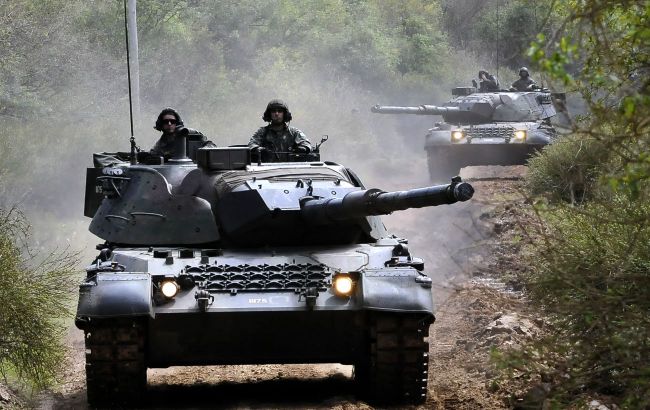 Photo: Denmark will transfer to Ukraine T-72EA and Leopard 1 tanks (wikipedia)
Denmark has agreed to provide Ukraine with 15 modernized tanks T-72EA and 30 Leopard 1 tanks, according to Danish Minister of Defense Troels Lund Poulsen.
It is noted that this assistance is part of the support worth 5.8 billion Danish kroner (approximately 830 million dollars) that the country allocated to Ukraine last week.
Currently, Denmark has already provided Ukraine with 11.2 billion Danish kroner (about 1.6 billion dollars).
The idea behind transferring 15 new T-72EA tanks to Ukraine is that, unlike Leopard tanks that Denmark has already supplied to Ukraine, they can immediately become part of the Ukrainian armed forces.
In contrast, using Leopard tanks requires additional training for Ukrainian military personnel, but this does not apply to the new T-72EA tanks. Lund Poulsen noted that these are tanks that Ukrainians are already familiar with.
Leopard tanks from Denmark
In May, Troels Lund Poulsen announced the joint transfer of 80 Leopard 1 tanks to Ukraine in collaboration with Germany. Later, it became known that the two countries, in cooperation with the Netherlands, would provide a total of one hundred tanks.
On September 8, the Danish Armed Forces announced that the first 10 Leopard 1A5 tanks had already arrived in Ukraine. The rest of the vehicles are on their way.
It was also reported that Denmark took the Leopard 1A5 tanks, which were stored in museums, for the training of Ukrainian soldiers. These tanks were found to be in better technical condition than those in storage.
T-72EA tanks
This tank is an export version of the Soviet T-72M1 tank, which was modernized by Excalibur Armу. Ukraine already uses them in combat. The engine power has been increased to 840 horsepower.
Instead of the night sight, which allowed for target acquisition at distances of up to 1,300 meters, a new thermal imaging sight with an uncooled microbolometer matrix has been installed. There is a small LED display inside the eyepiece. This sight confidently allows seeing the target at 4,000 meters and recognizing and engaging the target at distances of up to 3,000 meters with the gun and up to 1,800 meters with the machine gun.