Denmark borrows Leopard 1 tanks from museums for Ukrainian military training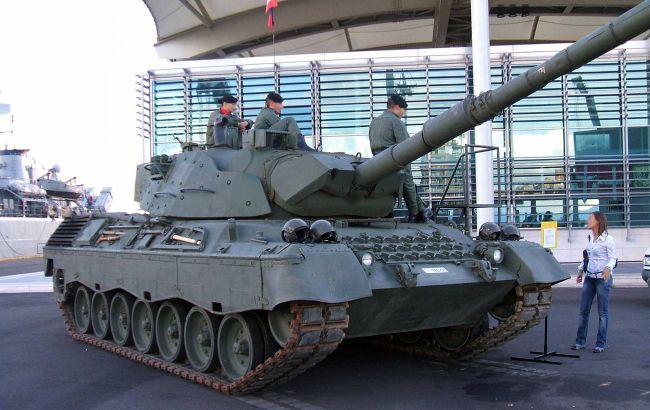 Denmark has borrowed Leopard 1 tanks from museums for training Ukrainian tank crews (Photo: wikimedia org)
Denmark has borrowed Leopard 1A5 tanks from museums for training Ukrainian military personnel. These tanks were found to be in better technical condition than those stored in warehouses, according to Forbes.
As the article reports, Ukrainian military personnel began arriving for training in May. Denmark took responsibility for the initial stage of their training, providing basic materials. The training is taking place at a range in Germany and lasts for six weeks.
After organizing the training for Ukrainian tanks, the question arose of where to obtain combat-ready tanks for live-fire exercises. Most Leopard 1A5 tanks required repairs due to their age, but training needed to be conducted urgently. Therefore, Denmark approached three museums where Leopard 1A5 tanks were located.
The museums lent six operational tanks to commence the training of Ukrainian soldiers promptly. According to reports, the tanks from the museums were in better technical condition than those remaining in storage.
Leopard 1A5 for Ukraine
In May, Denmark's Acting Minister of Defense, Troels Lund Poulsen, announced a joint effort with Germany to provide Ukraine with 80 Leopard 1 tanks. Later, it became known that the two countries, in cooperation with the Netherlands, would provide a total of one hundred tanks.
On September 8, the Danish Armed Forces announced that the first 10 Leopard 1A5 tanks had arrived in Ukraine, with the remainder on their way.