Kremlin orders security services to prepare for new mutiny attempt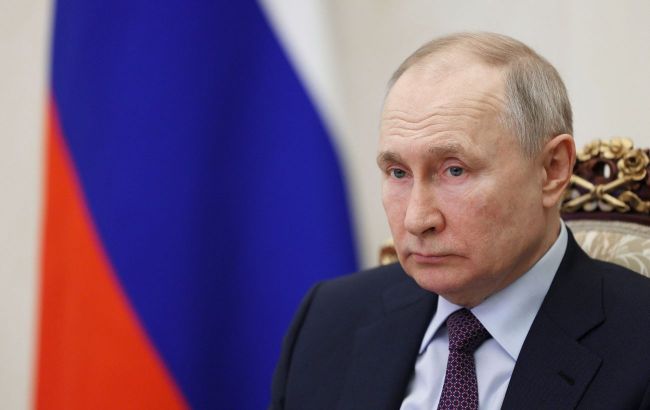 Russian dictator Vladimir Putin (Getty Images)
The Kremlin believes that after the elimination of Wagner PMC leader Yevgeny Prigozhin, Russia faces the threat of a new military mutiny, The Moscow Times reports.
According to sources within the security and government structures, special services are already working to control and prevent "actions" similar to what Wagner orchestrated at the end of June.
"The tanks that came within 200 kilometers of Moscow left an indelible impression on Vladimir Putin, who has been in power for over two decades. Prigozhin not only challenged the army's command but also defied the president's personal order, which is why he was recognized as a threat to the regime," sources said.
They further revealed that the Kremlin will not be able to maintain PMC Wagner in its current form, and it will be disbanded.
"Many members of Wagner believe that the authorities may be connected to Prigozhin's death. And the authorities cannot ignore such risks," said Oleh Ihnatov, an analyst at the International Crisis Group.
Two days after Prigozhin's elimination, Russian President Vladimir Putin signed a decree requiring Wagner members to pledge allegiance. All members of non-military armed formations, including volunteer battalions and territorial defense units, are obligated to take an oath before the state flag and swear to defend the "constitutional order."
"Putin wants tighter control over PMC Wagner to ensure that he does not face a repeat of such crisis in the future," said Natia Seskuria, a research fellow at the London-based Royal United Services Institute.
Prigozhin's mutiny
On June 24, Wagner militants swiftly took control of Rostov-on-Don and headed towards Moscow.
People welcomed Evgeny Prigozhin's mercenaries in Rostov. Putin himself and his entourage fled Moscow.
The mutiny was suppressed as a result of an agreement brokered by Belarusian President Alexander Lukashenko.
Prigozhin's plane crashes in the Tver region
On August 23, in the Tver region of Russia, an Embraer Legacy 600 aircraft with 10 people on board crashed. Rosaviatsiya (Russian aviation - ed.) published the names of all passengers, revealing that Prigozhin was among those on board, as was the commander of PMC Wagner, Dmitry Utkin, and several other mercenaries.
Their deaths were later officially confirmed in Russia.