Germany pushes back against transfering frozen Russian assets for Ukraine's recovery - FT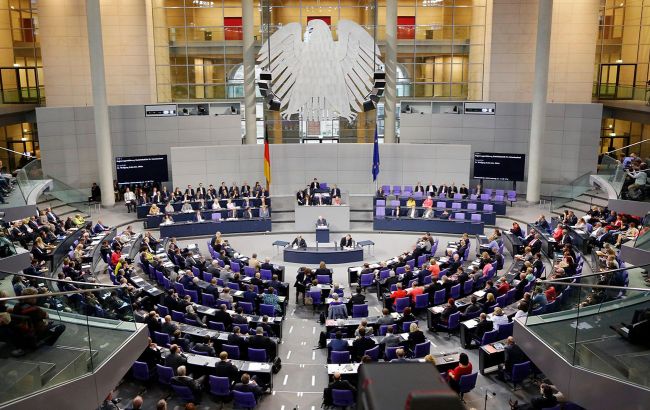 Germany pushes back against allocating frozen Russian assets to Ukraine (Photo: bundestag.de)
According to Financial Times, Germany pushes back the possible transfer of frozen Russian assets for the recovery of Ukraine due to significant legal and financial risks.
It should be noted that the European Commission is working on a plan that could mobilize billions of euros for Ukraine's recovery by transferring a portion of the proceeds from Russian frozen assets.
However, high-ranking German officials expressed doubts that the plan will receive sufficient support as the legal risks are too high.
A representative of the Ministry of Foreign Affairs stated that Moscow "will have to pay for the damage it has caused in Ukraine" and insisted that Germany is doing "everything it legally can" to locate and freeze the assets of Russian individuals and companies under sanctions. However, he mentioned that the idea of using Russian funds for Ukraine's recovery raises "complex financial and legal questions."
"It opens a can of worms," said another German official, adding that if the EU takes money from the Russian central bank or receives income from investing those funds, it would set a precedent for others, such as Poland's claims for compensation from Berlin for losses during World War II.
One official mentioned that the German Minister of Justice, Marco Buschmann, examined the EU's proposals regarding the confiscation of assets from the Russian central bank and concluded that they are legally unworkable.
A high-ranking Ukrainian official stated that Kyiv believes the EU could mobilize 3 billion euros annually from the assets of the Russian central bank. The official mentioned that Ukraine is also considering an alternative scheme where the commission could use confiscated Russian assets as collateral, against which it could borrow for investment with compensation designated for Kyiv.
Commission spokesperson Christian Wigand stated that EU leaders, who are meeting at a summit in Brussels on Thursday, will provide further guidance.
"Some more issues need to be further clarified and, in particular, further coordination with our international partners, namely G7 countries, will be necessary with a view to making a concrete proposal," he added.
Confiscation of Russian assets
Ukraine, along with its partners, is developing a format through which it can confiscate frozen Russian assets in European countries, the United States, Canada, and other allied nations. They plan to allocate these assets for Ukraine's recovery.
According to Bloomberg, the EU is already studying the procedure for confiscating 200 billion euros of frozen assets from the Russian central bank, but they have encountered legal obstacles.
Meanwhile, Ukraine is preparing a mechanism to confiscate up to $500 billion of frozen Russian assets.
Furthermore, in May, the Council of Europe established an international registry of damages inflicted on Ukraine by Russian aggression.