Israel moves to tougher phase war in Gaza - WSJ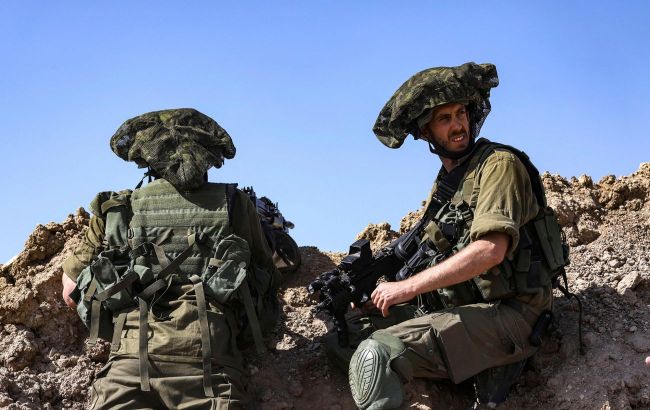 Israeli forces are moving into a more violent phase of the war in the Gaza Strip (GettyImaged)
Israel is shifting its military focus to the southern Gaza Strip. The country is facing a critical phase in the six-week-long war, according to The Wall Street Journal.
The objective is to defeat Hamas and free hostages amid a deepening humanitarian crisis. Israeli forces have largely gained control of the northern part of Gaza. However, senior Israeli officers and analysts believe that they have only partially destroyed Hamas' military capabilities and have not achieved complete capture and elimination of its top leadership.
Journalists assert that fighters in the south may prove more resilient in their resistance, given their limited options, with only one path left – to continue the fight. Hostages are considered the best leverage for Hamas leaders to weather Israel's shift to the south, as militants seek to temporarily halt hostilities, according to sources.
It has also been revealed that Israeli military actions in the southern part of the Gaza Strip will be more challenging due to the large number of civilians residing there.
The Israel-Hamas war
In early October, Hamas militants launched a large-scale invasion into Israel, killing and kidnapping both military and civilian residents. In response, Israel declared a military operation Operation Iron Swords against the militants.
As part of this operation, the Israel Defense Forces expanded their ground presence in the Gaza Strip, deploying troops and equipment.
According to the Israeli Defense Forces, Hamas lost control of the northern part of the Gaza Strip as tens of thousands of people crossed to the southern side.
Earlier, The Washington Post reported that Hamas militants intended to reach the West Bank of the Jordan River to escalate a broader war against Israel.
At least 48 journalists and media workers have been killed during Israel's war against Hamas.