International consensus emerges on reinstating grain deal, EU spokesperson reports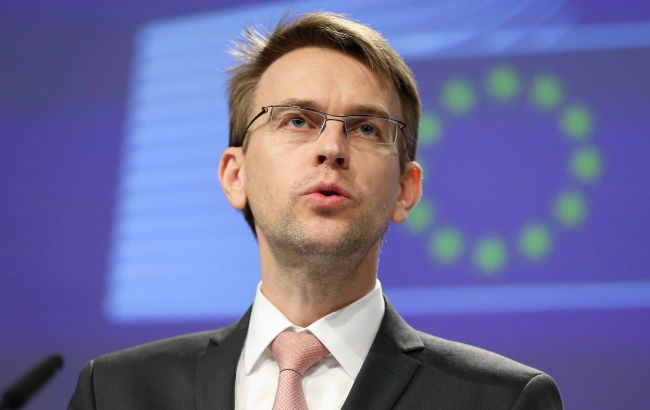 Peter Stano, European Union's spokesperson on external and security policy (Photo: Getty Images)
According to Ukrinform, European Union's spokesperson on external and security policy, Peter Stano, announced during a press briefing in Brussels that an international consensus has formed regarding the need to revive the Black Sea Grain Initiative.
Stano stated, "The ongoing efforts by the international community, including the United Nations and with the support of Türkiye, continue. There is indeed an international consensus that we must return to the Black Sea Initiative. This initiative holds significance not only for Ukraine but also for global food markets and worldwide food prices. These continuous efforts are underway".
He further expressed hopes that "sooner or later, this initiative will be revitalized, as it holds great importance for everyone, especially the population affected by rising prices due to Russia's actions."
The spokesperson reminded that the EU's High Representative, Josep Borrell, previously sent a letter to foreign ministers of member states, presenting arguments for renewing the grain agreement and intensifying pressure on Russia for this purpose.
Grain deal background
On July 17th, Russia declared its withdrawal from the grain deal. In response, the EU urged the G20 nations to exert pressure on Russia in order to compel its return to the grain deal.
Simultaneously, Russian occupying forces commenced shelling Odesa, targeting the port and its infrastructure.
Ukrainian President Volodymyr Zelenskyy proposed that Türkiye and the United Nations continue the "grain initiative" in a trilateral format.
Meanwhile, Recep Tayyip Erdoğan expressed intentions to reinstate the grain agreement on an "expanded scale." Notably, he called upon the West to assist in transforming this initiative into a foundation for a ceasefire between Russia and Ukraine.