Hungarian PM refuses to support Ukraine on its path to EU and NATO over language law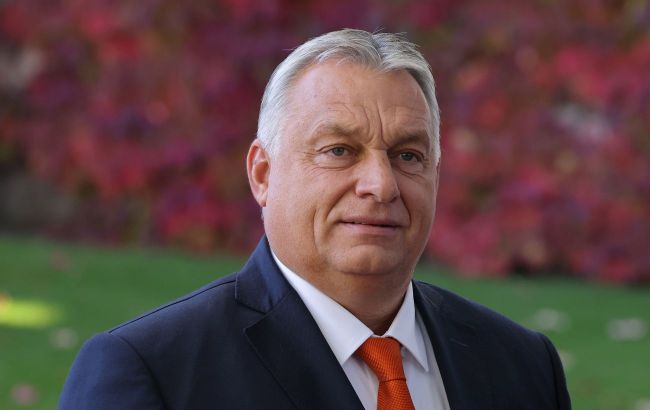 Hungarian Prime Minister Viktor Orban (Getty Images)
Hungary will not support Ukraine in any international matter until the language rights of ethnic Hungarians living there are restored, says Hungarian Prime Minister Viktor Orban, Reuters reports.
"They want to turn (Hungarian schools) into Ukrainian, and if that doesn't work, then close them. We will not support Ukraine in any international issue until it restores laws guaranteeing the rights of Hungarians," he said, adding that his government will fight for the rights of ethnic Hungarians in Transcarpathia.
Language law
Hungary started a conflict with Ukraine over restrictions Budapest believes are imposed on the rights of approximately 150,000 ethnic Hungarians, as they are allegedly deprived of the right to use their native language, especially in education after Kyiv adopted a law in 2017 limiting the use of languages of national minorities in schools.
Orban's statements came after earlier this month, the President of the European Commission, Ursula von der Leyen, presented the concept of an expanded European Union, which would include Ukraine.
In December, EU countries will decide whether to allow Ukraine to start accession talks, which will require unanimous support from all 27 member states.
Ukraine's EU membership
Last year, Ukraine gained candidate status for European Union membership. Now, it must fulfill a series of conditions to become a full-fledged member of the bloc.
As of the end of June, Ukraine has met two of the seven conditions necessary to start negotiations.
Vice Prime Minister for European and Euro-Atlantic Integration Olha Stefanishyna is confident that negotiations on EU membership will begin this year.
Bloomberg reports that the European Commission will recommend starting negotiations on Ukraine's accession to the EU in October.
Ursula von der Leyen notes that the timing of Ukraine's accession to the EU depends on Kyiv.