Defense Forces on night explosions in Crimea: We still have lotі of work to do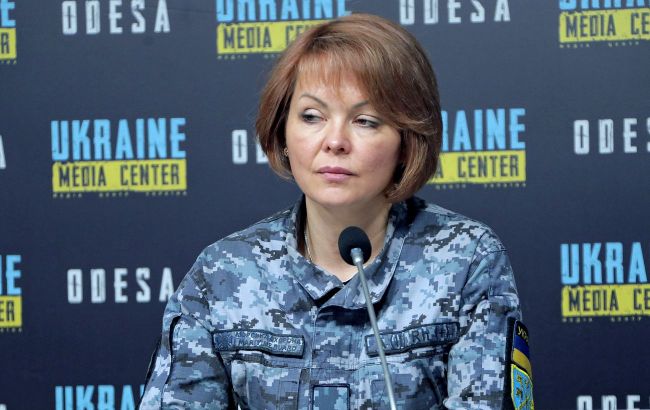 Photo: spokesperson for the Defense Forces of the South of Ukraine Natalia Humeniuk (Getty Images)
The explosions in the temporarily occupied Crimea will continue, as the military hub and reserves of the Russians on the peninsula are quite significant, and there is still a lot of work for the Armed Forces of Ukraine there, as reported by the spokesperson for the Defense Forces of the South of Ukraine, Natalia Humeniuk, during a telethon.
"It's very pleasing that such a breadth of geography for these explosions is highly appreciated. Faith in the Armed Forces of Ukraine is strengthening. There will be explosions in Crimea, we emphasized that yesterday, and yesterday a representative of the Main Directorate of Intelligence said that we still have a lot of work there because the hub is large, and the accumulations are significant," said Humeniuk.
She emphasized that the Armed Forces of Ukraine 'will work tirelessly".
Explosions in Crimea on November 10
A series of explosions occurred today overnight, November 10, in the temporarily occupied Feodosia and the Black Sea region of Crimea.
According to local public sources, an oil depot is likely damaged in Feodosia. It is reported that the strikes were carried out by unidentified drones.
In the Black Sea region, several strikes near the local border post have been recorded. Eyewitnesses report that rescuers are clearing the debris of the barracks which were hit.
At the same time, the Ministry of Defense of Russian Federation claimed to have supposedly intercepted two drones over the occupied Crimea.
Later it became known that in Crimea, the reconnaissance units of the Main Directorate of Intelligence destroyed two Russian landing boats. This happened in the town of Chornomorske.