Huge fire at enterprise in Russia's Krasnoyarsk Krai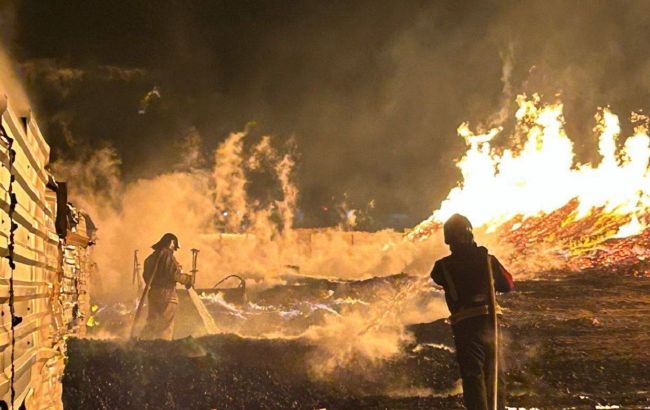 A massive fire broke out at an enterprise in Krasnoyarsk Krai of the Russian Federation (t.me/mchs_official)
A massive fire broke out at a pallet manufacturing facility and a production building in Krasnoyarsk Krai, Russia, covering an area of over two thousand square meters. Firefighters managed to contain the open flames, according to the Russian Ministry of Emergency Situations.
Firefighters have been battling the blaze at the facility since yesterday evening. On October 4th, Russian MNS officials stated that they had prevented the fire from spreading to neighboring buildings and later reported successful containment.
As a result of the large-scale fire incident in the Krasnoyarsk region's Omelyanivsky district, according to emergency services, no one was injured.
According to the Russian state-owned news agency TASS, in Krasnoyarsk, on the premises of the facility, pallets covering an area of 2,000 square meters and a production building spanning 200 square meters caught fire.
Adjacent to the burning pallets is a service area for cargo trucks, as reported by representatives of Russian emergency services to the Russian media.
Fires in Krasnoyarsk
In the morning of October 4, a massive fire occurred in the Russian city of Krasnoyarsk on the premises of an aluminum plant. Local residents reported hearing explosions initially.