Large-scale fire broke out in a warehouse in Russian Rostov-on-Don - Video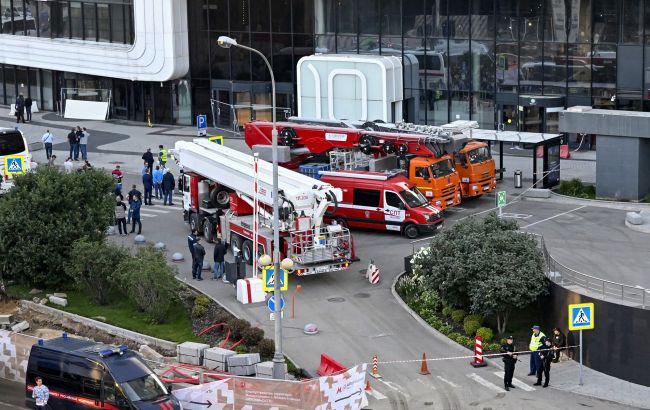 A large-scale fire broke out in a warehouse in Rostov-on-Don, Russia (Photo: Getty Images)
On Monday evening, October 2, a massive fire broke out in the Russian city of Rostov-on-Don, according to Russian media and the Telegram channel of the underground movement Skrepach.
As propagandist media reports, pallets supposedly caught fire in an open area of ​​storage buildings covering an area of 500 square meters. The fire was reportedly brought under control by over fifty rescuers.
However, local partisans claim that it was not pallets that were burning but military uniforms. A significant stock of uniforms was allegedly destroyed.
The underground reports mention that the incident occurred on Shosseynaya Street, near the Megamag shopping and entertainment center.
"Rostov-on-Don. Everything that was prepared for war will burn. The uniform stock was destroyed in the industrial zone on the left bank near Megamag on Shosseynaya Street. At 8:40 PM, Shosseynaya Street, 300 square meters cleared. More to come!" the message reads.
Blows in Russia
In recent months, explosions have been reported almost every day in various regions of Russia, and local authorities and officials attribute them to different "drone attacks."
For example, in the Russian city of Shebekino in the Belgorod region, there were reports of "attacks" on one of the enterprises this morning.
On the night of September 30, an explosion was heard in the town of Pogar in the Bryansk region. After that, a massive fire started at the local substation, leaving the settlement without electricity.
On the night of September 28 in the Kursk region of Russia, there were reports of a "massive drone attack." The local governor, Roman Starovoit, claimed that their air defense systems allegedly shot down at least ten drones.
Moreover, in Russia, it was claimed that one of the drones "dropped two explosive devices on the substation, and one of the transformers flashed." As a result, five settlements and a hospital were left without electricity.