Hamas attacks central Israel - Sirens, explosions, 150 rockets on Tel Aviv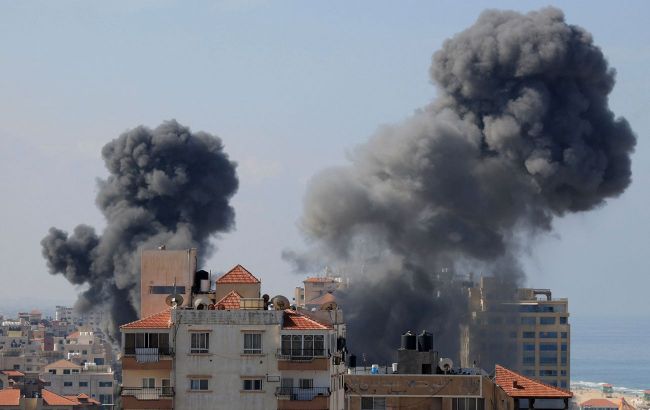 Hamas attacks Israel again (photo: Getty Images)
Hamas, the terrorist group, launched another attack on the central part of Israel on the evening of October 7. Sirens are sounding, explosions are being heard, and there are reports of intercepted rockets, reports newsru.co.il.
It is reported that at 19:59 sirens were activated in Holon, Bat Yam, Tel Aviv, Rishon LeZion, Rehovot, and in the Palmachim area. Explosions can be heard, and the Iron Dome missile defense system is active.
Sirens were also heard in the Herzliya and Kfar Shmaryahu areas, as well as in Ra'anana and many other populated areas in the central part of Israel.
It is also reported that Hamas has launched 150 rockets towards Tel Aviv. The terrorists claim that this is in response to the destruction of the "Palestinian Tower" in the Gaza Strip. Earlier, there was video footage of airstrikes on high-rise buildings.

As of now, it is known that rockets were intercepted over Holon and Rishon LeZion.
It was previously reported that Israel had cut off the supply of electricity to the Gaza Strip. Gaza's energy system is heavily reliant on Israel for more than half of its power supply.
As of the evening of October 7, the Israel Defense Forces had retaken the cities in the south of the country that had been captured by terrorists earlier. You can follow the events in Israel through the provided link.