Germany's €8 bln aid to Ukraine stuck due to budget gap - Reuters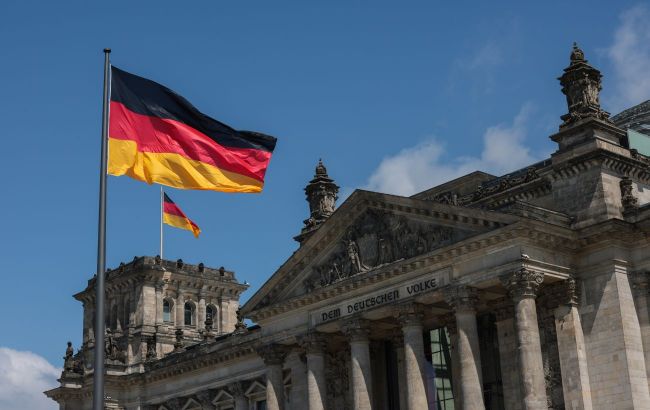 Germany's budget gap freezes €8 billion in aid to Ukraine (Photo: Getty Images)
In Germany, the ruling coalition is trying to patch a massive hole in the budget, which has put defense aid for Ukraine next year, totaling 8 billion euros, on hold, according to Reuters.
On November 17, Germany's budget committee suspended the final discussions on the budget project 2024 after the Constitutional Court banned the government from transferring 60 billion euros (65 billion dollars) from unused funds received during the pandemic to environmental initiatives and industrial support.
One of the two sections of the budget that failed to be approved contains the doubling of military aid to Ukraine to 8 billion euros next year.
Currently, the German government is trying to solve the financial problem by unlocking the process of adopting the state budget and providing the promised military aid to the Armed Forces.
"Some of the expenditure planned for the coming year will now have to be cut, which the governing parties are likely to find difficult to agree on," said Joerg Kraemer, chief economist at Commerzbank.
The content of the ministry budgets was finally agreed upon at the committee meeting.
The state-imposed price restrictions on gas and electricity, which were due to expire at the end of the year, have been extended until March 31, 2024, according to the German news agency dpa.
After a special meeting on Tuesday, some other expenditure allocations in the FRG will be discussed in detail next Thursday.
Germany wants to double assistance to Ukraine
German Defense Minister Boris Pistorius announced that the country intends to double military aid to Ukraine by 2024. Instead of the previously allocated 4 billion euros in the federal budget for these purposes, it is planned to spend 8 billion euros.
Later, journalists familiarized themselves with Germany's draft federal budget 2024, which includes doubling military aid to Ukraine to 8 billion euros. The budget document was planned to be adopted in early December after parliamentary consideration.