G7 working on air defense shield for Ukraine, German Foreign Minister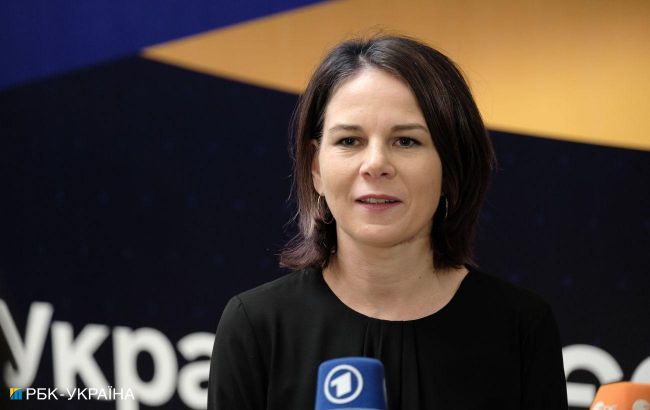 German Foreign Minister Annalena Baerbock (Photo: Vitalii Nosach, RBC-Ukraine).
G7 foreign ministers will discuss comprehensive support for Ukraine at a meeting in Japan. In particular, they will discuss an air defense shield, said German Foreign Minister Annalena Baerbock.
"Ukraine has been and remains at the top of the G7 agenda," she said.
According to her, the stakes are incredibly high, not just for Europe, but for the G7 as a whole.
"If we lose momentum in our support for Ukraine now, Putin will ruthlessly exploit it - with dire consequences for the people of Ukraine and Europe," Baerbock said.
She also noted that other actors in different regions of the world might draw the wrong conclusions.
"That's why it's so important that we, the G7, continue to support Ukraine strongly and comprehensively. That is why, for example, we will continue to work together on Ukraine's air defense shield," the Minister added.
Air defense shield for Ukraine
As a reminder, Minister of Foreign Affairs Dmytro Kuleba said that Ukraine would turn a blind eye to Germany's reluctance to transfer Taurus cruise missiles if Berlin provided Kyiv with additional air defense systems ahead of a difficult winter.
Germany delivered a new military aid package to Ukraine in early November. It includes components for IRIS-T air defense systems.
Earlier, German Foreign Minister Annalena Baerbock said that Germany would continue to support Ukraine despite the conflict in the Middle East.