Further details about attack on Russian command post near Sevastopol emerge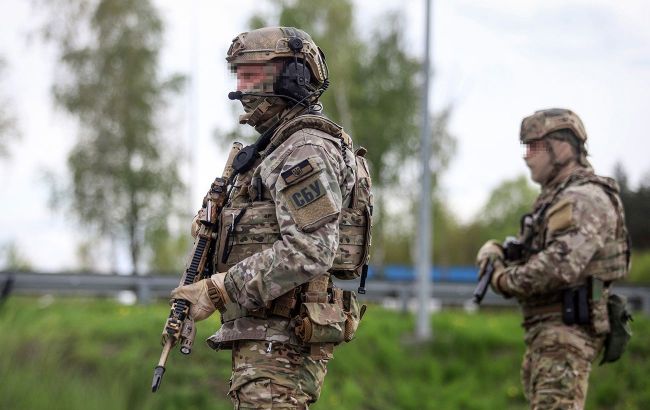 Photo: Illustrative image (ssu.gov.ua)
Ukrainian Defense Forces have attacked a Russian command post near the occupied city of Sevastopol in Crimea today, September 20, the strike targeted both personnel and expensive military equipment. This was reported by RBC-Ukraine, citing sources in Ukraine's Security Service.
Ukraine's Security Service sources reveal that the military base was hit by precision missile strikes in a joint special operation involving Ukraine's Security Service, Air Force, and Navy of Ukraine.
Personnel and valuable Russian military equipment were affected
It is noted that Russian generals designated this base as their backup command post to avoid being targeted at their main location. The strike was launched after Ukraine's Security Service verified information that Russian naval commanders were indeed present at the military facility.
The attack resulted in damage not only to enemy personnel but also to valuable military systems stationed at the base. Ukraine's Security Service has pledged that "the cotton season" in Crimea will continue.
Background
Events leading up to this attack began earlier today when smoke was observed in the occupied city of Inkerman. Occupying forces activated a smoke curtain in response. Local sources reported that Inkerman is home to the main oil depot of the Russian Black Sea Fleet.
Subsequently, explosions were heard in the vicinity of Sevastopol. The occupation authorities claimed these were the actions of anti-aircraft missile systems. According to their statements, downed drones caused fires near the settlements of Verkhnyosadove and Kacha.
Later, the local Telegram channel Crimean Wind reported smoke in the settlement of Verkhnyosadove, where a Russian military unit is located.
The General Staff of the Armed Forces of Ukraine later confirmed that on the morning of September 20, the Ukrainian Armed Forces successfully struck the command post of the Russian Black Sea Fleet near Verkhnyosadove.