Explosions in Crimea: Smoke screen set up near main Black Sea Fleet oil depot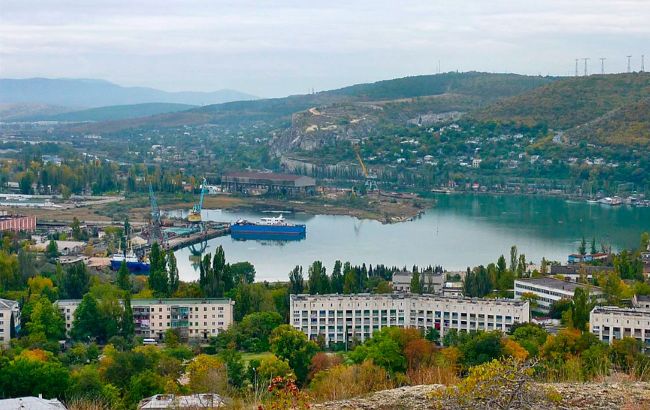 Explosions occurred in Crimea on September 20 (Photo: jalita-com)
Powerful explosions were reported on the territory of the occupied Crimea today, September 20. Occupants activated a smoke screen near the oil depot of the Black Sea Fleet, according to the local Telegram channel Crimean Wind and Telegram channel of the so-called governor of Sevastopol, Mikhail Razvozhaev.
Smoke appeared near the coast of Inkerman at around noon. Local Telegram channels report that this is the leading oil depot of the Russian Black Sea Fleet, where millions of tons of fuel are stored.
Additionally, propaganda channels report explosions in Sevastopol, specifically in the Belbek area, where an airfield is located. Some Telegram channels mention a "repelled attack."
Black smoke was also observed between the northern side of Sevastopol and Inkerman.
Occupiers talk about an attack
The so-called governor of Sevastopol, Mikhail Razvozhaev, wrote on Telegram about the work of air defense systems. According to him, near the populated areas of Verkhnyosadove and Kacha, allegedly, drones were shot down, and fires broke out there.
Attack on the military unit
The Telegram channel Crimean Wind reports that in the populated area of Verkhntsadovoye, there was an "attack" on a Russian military unit.
Ukraine's strikes on Crimea
On September 13, the Ukrainian military targeted a shipyard in Sevastopol. As a result of the attack, the diesel-electric submarine Rostov-on-Don and the landing ship Minsk were damaged.
The following day, the military counterintelligence of the Security Service of Ukraine and the Ukrainian Navy conducted a unique special operation. Using drones and missiles, they destroyed the Russian S-400 Triumph air defense system worth $1.2 billion near Yevpatoria.