Ukraine destroys Russian air defense systems worth $1.2 bln in Yevpatoria with Neptunes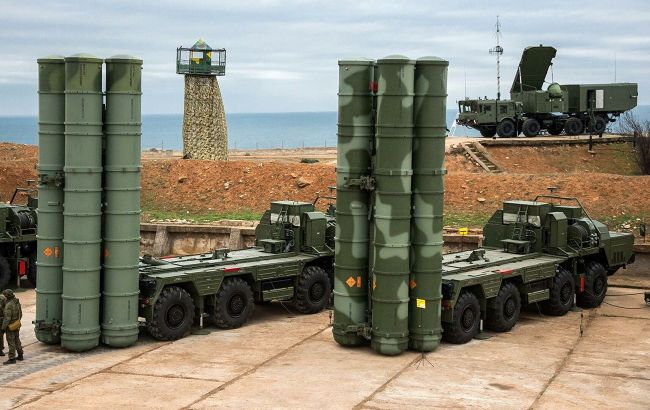 Ukraine destroyed $1.2 billion air defense system in Yevpatoriya with Neptunes (Photo: wikipedia.org)
Ukraine's Military Counterintelligence and the Ukrainian Navy conducted a unique special operation near Yevpatoria last night, successfully neutralizing a Russian S-400 Triumph air defense system worth $1.2 billion, according to sources in Ukraine's Security Service (SSU).
The sources reported that unmanned aerial vehicles (UAVs) and Neptune missiles effectively targeted the designated objective.
"Initially, SSU drones disabled the 'eyes' of the complex, including radars and antennas. After the radar stations were incapacitated, Ukrainian Navy units launched two 'Neptune' cruise missiles, striking at the S-300/400 Triumph launchers," a source explained.
Thus, as emphasized by the head of the SSU, Vasyl Maliuk, "blows will continue and continue."
Photo: Yevpatoria on the map (deepstatemap.live)
Ukraine's Security Service sources also mentioned that further "surprises" await the Russians in Crimea.
The Armed Forces of Ukraine confirm
The press service of the Strategic Communications Directorate of the Commander-in-Chief of the Armed Forces of Ukraine confirmed a strike on the location of enemy missile systems near the temporarily occupied Yevpatoria.
What is known about the Russian Triumph?
The S-400 Triumph is a Russian long-range and medium-range surface-to-air missile system, representing a next-generation air defense missile complex.
This complex is designed to engage reconnaissance aircraft, strategic and tactical aviation, tactical and operational tactical ballistic missiles, medium-range ballistic missiles, hypersonic targets, jamming stations, radar surveillance and guidance aircraft, and other threats.
Russians employ these systems for anti-aircraft defense and missile strikes. Since the S-400 is not intended for ground strikes, they are highly inaccurate and destructive.
Explosions in Yevpatoria
During the night in Crimea, loud explosions were heard near Yevpatoria. Eyewitnesses shared footage on social media depicting powerful flashes and a fire. Local Telegram channels and media outlets noted that the explosions occurred near a military base.
Meanwhile, Russian occupiers traditionally blamed Ukraine for the attack. Still, they reported that they had "successfully repelled" it with the alleged downing of 11 UAVs, a claim that was not corroborated by evidence.
Blows in Crimea
Furthermore, the temporarily occupied peninsula continues to experience demilitarization efforts. Nearly every day, something explodes within the occupiers' territory in Crimea. Yesterday was particularly significant as Ukrainian forces managed to target a Russian submarine with cruise missiles, marking an unprecedented development in history.
More details - in the material by RBC-Ukraine.