Drone attack on Crimea - Explosions reported in Yevpatoria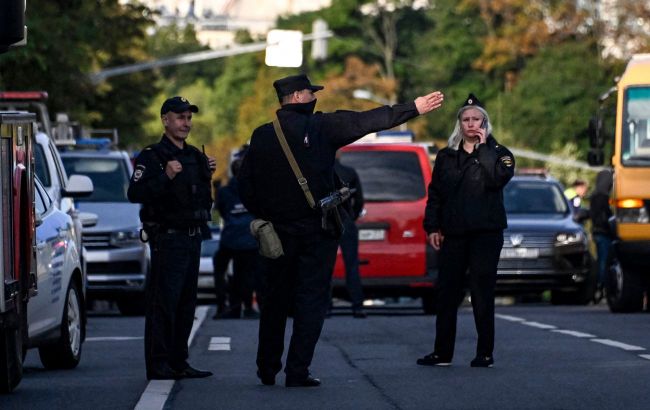 Explosions occurred in the temporarily occupied Yevpatoria (photo: GettyImages)
In the temporarily occupied Crimea, in Yevpatoria, explosions occurred tonight on September 14. Russians claim it was a drone attack, according to the Krymskyi Viter.
Local residents report that unmanned aerial vehicles have flown over Yevpatoria. They claim that drones may have hit a Russian air defense system.
"Drones have flown over Yevpatoria, and air defense systems are active. Explosions can be heard. Drones continue to fly," the message states.
The first photos of the aftermath of the explosions in Yevpatoria have been published.
Residents of Yevpatoria report that the explosions likely occurred in the area of Zaozerne. They also add that due to the shockwave, many buildings in the city were shaken. A video of the "arrival" has been posted.
According to Suspilne, the explosion in Crimea occurred in the area of the village of Uyutne. Ambulances and rescue vehicles are reportedly seen on the streets. It is stated that in the area where the "blast" was heard, military unit No. 85683 is located.
Explosions in Crimea
In recent months, explosions in Crimea have become increasingly frequent. Sometimes, these incidents involve strikes against the Russian fleet, while other times, they are drone attacks on the peninsula or incidents involving "cotton" on the Crimean Bridge.
During the night of September 13, several powerful explosions were reported in Sevastopol. Later, it was revealed that a fire had occurred in the South Bay area on the territory of the Sevastopol Shipyard (Sevmorzavod). The Russian diesel-electric submarine "Rostov-on-Don" and the large landing ship "Minsk" were damaged.
According to Sky News, Ukraine used British Storm Shadow cruise missiles for a significant strike on the headquarters of the Russian Black Sea Fleet in Russian-occupied Crimea.