France urges China to influence Russia, end war with Ukraine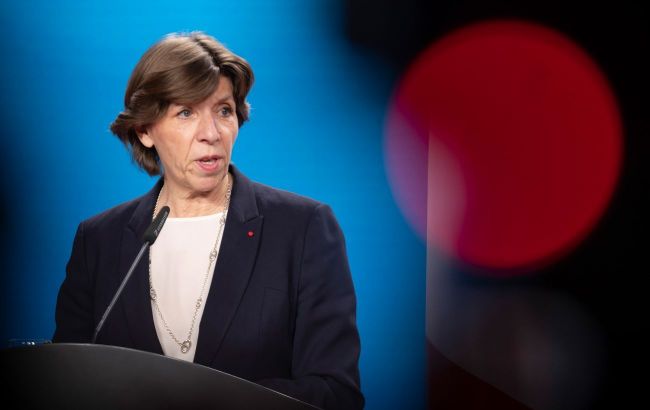 Catherine Colonna, French Foreign Minister (photo: Getty Images)
French Foreign Minister, Catherine Colonna, in a telephone conversation with her Chinese counterpart Wang Yi, highlighted Beijing's influence on Moscow and urged to persuade Russia to adhere to international law and halt its large-scale military aggression against Ukraine, according to the French Ministry of Foreign Affairs.
"Regarding Russia's aggressive war against Ukraine, the Minister reiterated that China plays a significant role in persuading Russia to cease its aggressive war and abide by international law," as stated in the release by the French agency.
Colonna also emphasized the importance of continuing efforts to overcome the aftermath of Russian aggression, particularly in terms of global food security.
The French Ministry of Foreign Affairs reported that the interlocutors welcomed the revival of bilateral meetings and discussions, noting the "importance of sustaining this positive momentum." Furthermore, the ministers agreed to continue a "close dialogue" on all matters.
China-Russia relations
Officially, Beijing declares that it does not support either side of the Russia-Ukraine conflict, does not assist Russia in bypassing sanctions, and does not provide arms or dual-use goods.
In its foreign policy, the People's Republic of China (PRC) is guided by its own interests. China competes with the United States for global leadership. Moreover, as mentioned by Ukraine's Ambassador to China, Pavlo Riabikin, in a comment to RBC-Ukraine, Russia serves as both a political partner and a resource source for China, which transforms Russia into a Chinese raw materials asset.
For a detailed understanding of China's position, as well as its stance in Asia towards Russia's aggression and the war, and who stands as Ukraine's ally in the region, read the article on RBC-Ukraine.