F-16 training yet to commence: Ukrainian Air Force clarifies reason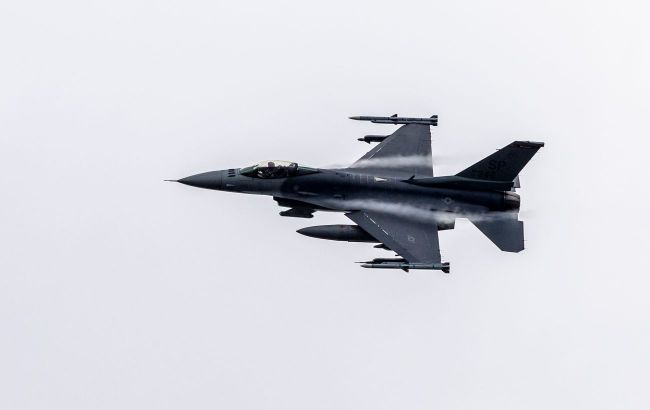 Illustrative photo (Photo: Getty Images)
Ukrainian pilots do not start training on the F-16 in Romania. The center where the sessions are supposed to take place is still under construction, states the Spokesperson of the Air Force Command of the Armed Forces of Ukraine, Yurii Ihnat.
Today, a video appeared online showing the work of pilots on American F16 fighter jets. According to the media, the video was allegedly filmed at the military airbase in Fetești, Romania, where Ukrainian pilots are soon to begin training, and the pilots' work is a demonstration of flights.
However, Ihnat states that Ukrainian pilots are not starting training in Romania on F-16, and, furthermore, the center where this is supposed to take place, according to him, is still under construction.
"No training is starting in Romania," said the spokesperson for the Air Force.
Regarding the training center, Ihnat explains that it is currently under construction.
"As for the center: sometimes the statements of foreign partners need to be viewed from a different angle. The Netherlands handed over 5 planes. They handed over the first batch to the future center, which is being formed, which is being built, the foundation has just been poured, as far as I know. There is a runway, but so far there is no talk of training Ukrainian pilots," the spokesperson explained.
Training center for F-16 pilots in Romania
It became known in July 2023 that a regional training center for F-16 pilots would be established in Romania.
Later, the media reported that today, on November 13, the European Training Center opened in Romania at the Fetești military airbase.
At the beginning of October, Ukrainian President Volodymyr Zelenskyy, during a press conference with Romanian President Klaus Iohannis, announced that Ukrainian pilots would participate in the first wave of training on F-16s in Romania, where such a center would be opened.
On November 7, the president announced that the first F-16s for training Ukrainian pilots, which had previously been sent to the Netherlands, had already arrived at the training center in Romania. In addition, on November 8, Air Force spokesperson Yurii Ihnat stated that Romanian partners were already preparing all the necessary infrastructure.
On October 25, Ukrainian pilots had already begun flights on F-16s in the USA. Before that, they trained on simulators, aviation simulators that fully replicated the aircraft cabin.