F-16 training center opens in Romania - Video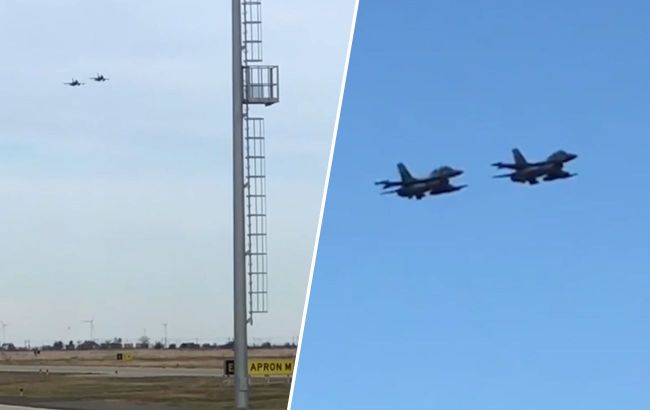 F-16 training center opens in Romania - Video of flying displays (screenshot)
Demonstration flights took place in the training center for F-16 pilots in Romania. Ukrainian pilots will be trained here, according to suspilne.media.
The training center for F-16 pilots in Romania
The setting up of the training center was announced in July 2023. On November 13, the European Training Center was opened at Fetești military airbase in Romania.
In early October, Ukrainian President Volodymyr Zelenskyy announced that Ukrainian pilots would be part of the first wave of training on F-16 fighters in Romania, where such a center would be opened.
On November 7, the president announced that the first F-16s for training Ukrainian pilots, previously sent by the Netherlands, had already arrived at the training center in Romania. On November 8, a spokesperson for the Air Force, Yurii Ihnat, stated that Romanian partners were already preparing all the necessary infrastructure.
On October 25, Ukrainian pilots already began flights on F-16s in the United States. Before that, they had trained on simulators and aviation trainers that fully replicated the aircraft cabin.