Ukrainian pilots begin training on F-16s in Romania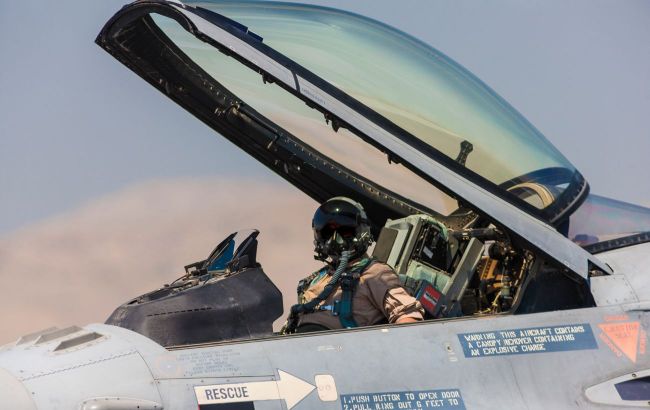 Photo: training of Ukrainian pilots on the F-16 begins in Romania (Getty Images)
Training of Ukrainian pilots on F-16 fighter jets is starting in Romania. Today, the European Training Center is being opened there at Feteşti Air Force Base, DW reports.
According to the agency, the Minister of Defense of Romania, Angel Tîlvăr, together with his Dutch colleague Kajsa Ollongren, on Monday, November 13, opened the European Training Center for F-16 fighter jets at the Feteşti Air Force base, where Ukrainian pilots will be trained.
It is noted that training at the center, located 150 kilometers east of Bucharest, will last about six months.
Lockheed, which makes the F-16, is also reported to have provided instructors and technical personnel for the exercises.
F-16 for Ukraine
Several allies of Ukraine have agreed to provide our country with F-16 fighter jets. For example, the United States of America has already started pilot training on American fighter jets. In particular, on November 7, President Volodymyr Zelenskyy confirmed the information that Dutch F-16s had arrived in Romania to train Ukrainians.
Recently, the spokesperson of the Air Force of Ukraine, Yurii Ihnat, said that the pilots began to undergo practical training on the F-16 already in the air.