Explosions reported once again in Crimean city of Kerch on August 12th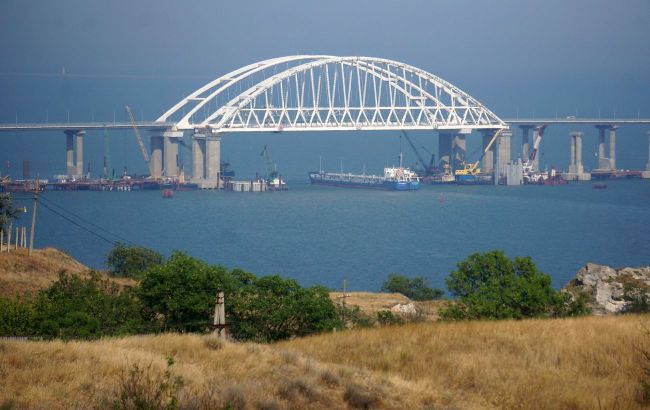 Explosions in Kerch (Photo: Getty Images)
In the occupied Crimean city of Kerch, explosions were heard for the second time today, on August 12th.
We report that today, after the previous explosions, smoke is rising over the Kerch Strait Bridge.
"Air defense work"
The head of the occupation administration of Crimea, Sergei Aksyonov, claims about the supposed air defense work. According to him, another enemy missile was allegedly shot down over the Kerch Strait.
"Another enemy missile was shot down over the Kerch Strait. Thanks to our air defense forces for their high professionalism and vigilance!" he said.
Russia's reaction
The Russian Ministry of Defense states that today, around 15:00, Kyiv allegedly attempted a new strike on the Crimean Bridge using a modified anti-aircraft missile S-200 in a strike variant.
"Using air defense systems, the Ukrainian missile was detected and destroyed in the air, there are no damages or casualties," the ministry emphasized.
Strikes on the Crimean Bridge
The terrorist country constructed the Kerch Strait Bridge after the occupation of Crimea in 2014. Currently, the enemy is utilizing the structure to transfer military equipment and personnel to the southern front.
The first explosions on the bridge occurred back in October 2022. As noted by the head of the SSU, Vasyl Maliuk, it was a special operation carried out by his subordinates.
In particular, on July 17, as a result of an attack by underwater drones on the Crimean Bridge, two spans were also destroyed.