Explosions in Crimea on August 12th - Smoke rises by Crimean Bridge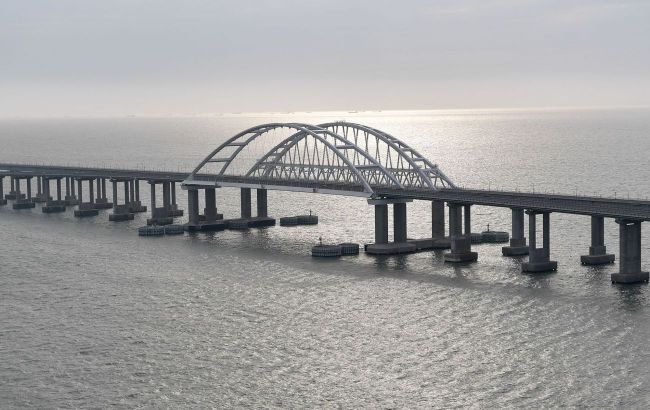 Illustrative photo (Photo: Getty Images)
Explosions are heard in Crimea, near the area of Kerch. Smoke is rising above the Kerch Bridge, according to "Krym. Realii"(Crimea. Realities).
Eyewitnesses claim to hear explosion sounds in the area near Kerch.
Meanwhile, photos of the Crimean Bridge are circulating online, with smoke rising above it. A temporary suspension of vehicular traffic has been reported.
Currently, no further details about the situation are being disclosed.
"Air defense work"
The head of the occupied administration of Crimea, Serhiy Aksyonov, claims that air defense systems are allegedly active. According to him, the Crimean Bridge "remains undamaged."
"In the vicinity of the Kerch Strait, our air defense systems successfully intercepted two enemy missiles. The Crimean Bridge remains undamaged," Aksyonov wrote.
Russia's statement
According to the terrorist state, the Crimean Bridge was supposedly attacked with a surface-to-air guided missile S-200.
It's worth explaining that the missile's maximum flight range is 255 km.
Meanwhile, the movement on the bridge has been suspended again as of 14:15.
Strikes on the Crimean Bridge
The terrorist state constructed the Kerch Bridge after the occupation of Crimea in 2014. Currently, the enemy uses the structure to transfer military equipment and personnel to the southern front.
The first explosions on the bridge occurred in October 2022. As noted by the head of the SSU (Security Service of Ukraine) Vasyl Maliuk, it was a special operation carried out by his subordinates.
In particular, on July 17, as a result of drone attacks on the Crimean Bridge, two spans were also destroyed.