Ukrainian Security Service affirms legality of attacks on Russian ships in Ukrainian waters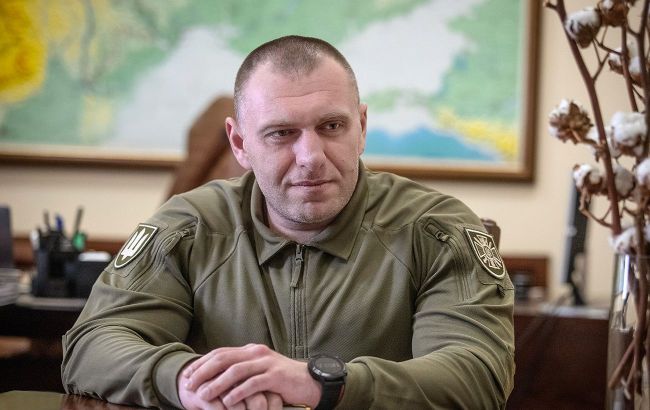 The head of the Security Service of Ukraine, Vasyl Maliuk (Photo: facebook.com/SecurSerUkraine)
Recently, drone attacks on Russian ships were carried out in the territorial waters of Ukraine. Therefore, they are completely legal, according to the statement of the head of the Security Service of Ukraine, Vasyl Maliuk.
"Any explosions that takes place with the Russian ships or the Crimean Bridge is an absolutely logical and effective step towards the enemy. Moreover, such special operations are conducted in the territorial waters of Ukraine and are completely legal," said Vasyl Maliuk.
He advised Russians to leave the territorial waters of Ukraine and our land to stop such explosions.
Attack on "Olenegorsky Gornyak"
On the night of August 4th, explosions occurred in the vicinity of the port of Novorossiysk in the Krasnodar Territory of the Russian Federation. The Russian Ministry of Defense complained about an attack by maritime drones.
Sources from RBC-Ukraine confirmed that the Security Service of Ukraine (SSU) conducted a special operation in the bay of Novorossiysk, as a result of which the landing ship "Olenegorsky Gornyak" was damaged.
Explosion of the tanker SIG
Tonight, powerful explosions have occurred in the vicinity of the Crimean Bridge. Later it became known that the large Russian oil tanker SIG was attacked by drones. Sources from the Security Service confirmed this to RBC-Ukraine.
According to preliminary information, the Russian tanker was heavily loaded with fuel, so the "fireworks" were visible from afar. The special operation was conducted by the SSU in collaboration with the Ukrainian Navy.
Ukraine's warning
After Russia's withdrawal from the "grain deal," the Ministry of Defense of Ukraine warned that all ships heading to Russian ports or ports in temporarily occupied territories would be treated as transporting military cargo.
Ukrainian military officials hinted that the Defense Forces have the necessary means to deter Russian aggression at sea.