Explosions reported in Sevastopol, air alarm declared in city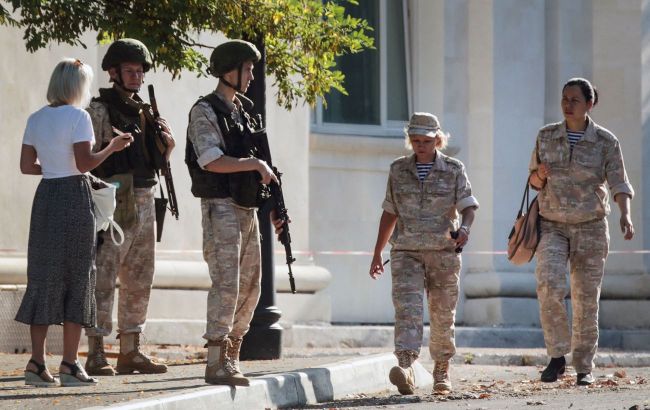 Illustrative photo (Photo: Getty Images)
"Sirens of an air alarm are heard in Sevastopol, and an explosion preceded this," the message states.
Later, Razvozhayev published a video on his Telegram channel announcing the air alarm in the Russian-occupied city.
Local Telegram channels also report alleged activities of air defense systems in the region, as well as the closure of maritime and land transport in the city.
Statement from the Russian Ministry of Defense
The Russian defense department claimed to have destroyed a Ukrainian Neptune missile over the northwestern part of the Black Sea near the coast of the Crimean Peninsula.
They shot down allegedly not a missile
Razvozhaev reports that the air defense system allegedly worked in Sevastopol.
"The Rescue Service of Sevastopol has received information about the fall of parts of a UAV on the roof of one of the residential buildings in Engineer Bay. No one was injured. However, the fall of parts of the drone shattered windows in several apartments," added the city's governor.
Explosions in Sevastopol
Recently, there have been almost daily explosions in Sevastopol and other cities in the occupied Crimea.
For instance, on September 22, a missile strike was directed at the headquarters of the Russian Black Sea Fleet. Later, the Department for Strategic Communications of the General Staff of the Armed Forces of Ukraine confirmed that Ukrainian military forces were responsible for the attack.
Additionally, Kyrylo Budanov, the head of the Defense Intelligence of Ukraine, stated that at least 9 people were killed, and 16 were wounded in the attack on the headquarters of the Russian Black Sea Fleet in the temporarily occupied Sevastopol. Among the wounded were Russian generals.
It was also reported that on September 14, explosions occurred in Yevpatoriya, where the S-400 Triumph air defense system worth $1.2 billion was destroyed.