Explosions heard in temporarily occupied Melitopol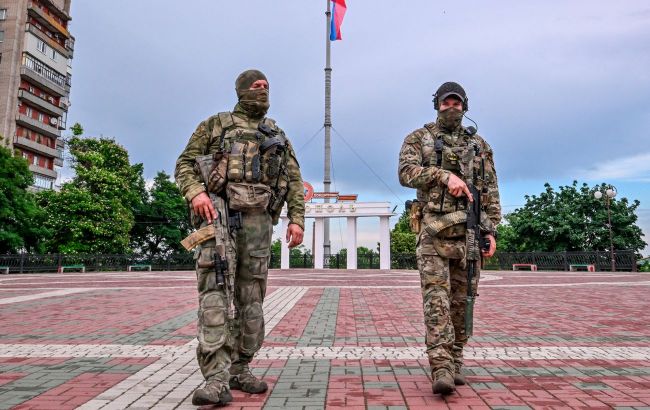 Photo: an explosion rang out in Melitopol (Getty Images) ​
Explosions rang out in the temporarily occupied Melitopol of the Zaporizhzhia region. It happened on November 15, Melitopol Mayor Ivan Fedorov reports.
"The explosion in Melitopol. Again the occupier is restless. We are finding out what happened," the message says.
The occupation authorities did not comment on the situation in the city.
screenshot of deepstatemap.live
The situation in the Zaporizhzhia region
It will be recalled that Russian troops occupied the territories along the coast of the Sea of Azov in the first months of the full-scale invasion. The cities of Melitopol, Berdyansk, and Tokmak became the main points of the Russians.
Explosions have become more frequent in occupied Melitopol recently. As the locals note, the occupiers became restless outside the city, as the Armed Forces had weapons that could reach them.
However, the occupiers continue to shell the Zaporizhzhia region daily. Yes, today, November 15, rockets hit the Zaporizhzhia region. Civilian infrastructure was attacked.
In addition, in the Zaporizhzhia region, rescuers came under fire when they came to put out a fire. Two soldiers of the State Emergency Service were killed, and three more were wounded.