Explosions heard in Khmelnytskyi region, air defense system activated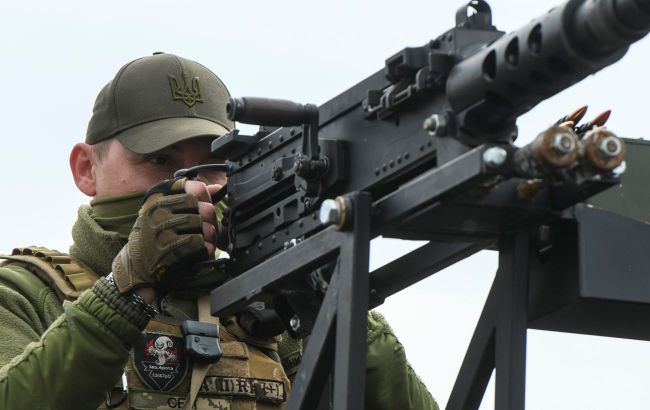 Air defense system activated in Khmelnytskyi region (photo: Getty Images)
In the Khmelnytskyi region, explosions occurred during an air raid alert early in the morning on October 31. Air defense systems were operational, reports the first deputy head of the Khmelnytskyi Regional State Administration, Serhiy Tyurin.
He also noted that there were no casualties or damage due to the drone attack.
Previously, the Ukrainian Air Force had warned about drones in the Khmelnytskyi region moving towards Starokostiantyniv.
Russian attack on Khmelnytskyi region on October 25
Oon October 25, the occupiers launched Shahed kamikaze drones over Ukraine. In total, 11 drones were detected in our country's airspace, and all were shot down by air defense forces. However, debris fell to the ground.
It was later revealed that the enemy targeted an area near the Khmelnytskyi Nuclear Power Plant. As a result, power supply was disrupted in the cities of Slavuta and Netishyn.
The explosions did not affect the operation of the nuclear power plant, but some buildings on its premises were damaged.
According to the Secretary of the National Security and Defense Council (RNBO) Oleksiy Danilov, the attack by the occupiers near the Khmelnytskyi Nuclear Power Plant is a traditional Russian attempt to create fear of a nuclear incident.