Explosions near Khmelnytskyi NPP: IAEA updates on impact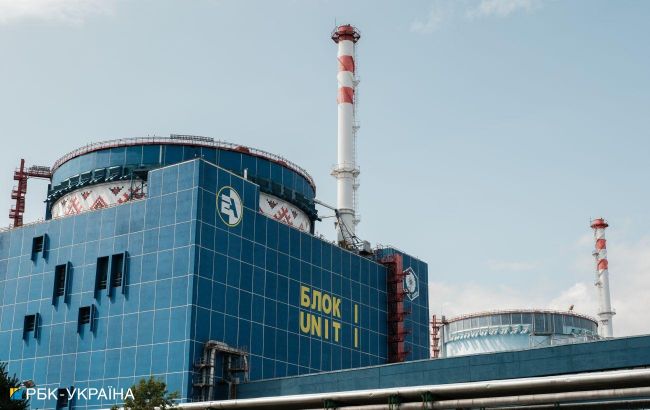 Khmelnytskyi Nuclear Power Plant (Vitalii Nosach, RBC-Ukraine)
The explosions that happened today near the Khmelnytskyi Nuclear Power Plant (KhNPP), did not affect its operation. However, several buildings on the plant's premises were damaged, according to the International Atomic Energy Agency (IAEA).
Experts from the IAEA who were present at the plant reported two loud explosions early in the morning on October 25. Later, they were informed that two drones had been shot down at a distance of approximately 5 and 20 kilometers from the facility.
"There was no direct impact from the drones on the site and the blasts did not affect the KhNPP's operations or its connection to the national electricity grid. However, the shockwaves damaged the windows of several buildings at the site, including the passageway to the reactor buildings, an auxiliary building, a special equipment building, the training center, as well as other facilities," the statement says.
Currently, an IAEA team is assessing the exact extent of the damage. Further information will be provided later.
"This incident again underlines the extremely precarious nuclear safety situation in Ukraine, which will continue as long as this tragic war goes on. The fact that numerous windows at the site were destroyed shows just how close it was. Next time, we may not be so fortunate," Director General Grossi said.
The KhNPP consists of two reactors, one of which is operational, while the other has been in planned shutdown since the beginning of August.
Night attack
On October 25, Russian occupiers launched Shahed drones over Ukraine.
In total, 11 drones were detected, and all of them were shot down by air defense forces. Later, it was revealed that the enemy had targeted the area near the KhNPP. As a result, there were power disruptions in the cities of Slavuta and Netishyn.