Explosion near Ivano-Frankivsk - Oil pipeline rupture, casualties reported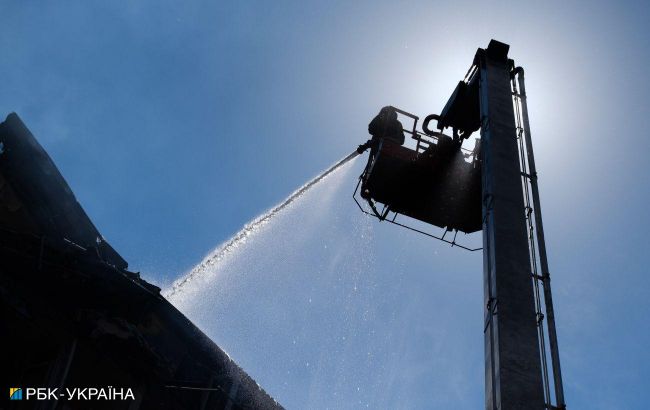 An explosion occurred near Ivano-Frankivsk (photo: Vitalii Nosach, RBC-Ukraine)
The explosion that occurred today in the daytime in Ivano-Frankivsk happened on an oil pipeline. There have been casualties as a result of the incident, states the State Emergency Service of Ukraine (SESU) and the mayor of Nadvirna, Zinoviy Andriyovych.
A rupture in the oil pipeline, as reported by the State Emergency Service of Ukraine (SESU), occurred near the Strymba village in Nadvirna district. As a result of the pipeline rupture, there was a spill of petroleum products, followed by a fire that spread to a private house.
"According to preliminary information, three individuals have been affected. Currently, the valves on the oil pipeline have been shut off. Rescue teams are on-site," stated the SESU.
Updated at 18:12.
As Mayor Zinoviy Andriyovych mentioned on his Facebook page, the number of injured individuals has increased to 5. Among the injured are two adults and three children, all of whom have been hospitalized.
An explosion near Ivano-Frankivsk
Today, local Telegram channels published photos and videos from the Strymba village, located about 30 kilometers from Ivano-Frankivsk.
Initially, eyewitnesses claimed that it was a gas pipeline explosion, but later they clarified that it was related to petroleum products.
The State Emergency Service of Ukraine (SESU) confirmed the incident to RBC-Ukraine, stating that rescue teams were dispatched to the scene, but specific information was not available at the time.
A recent explosion occurred on a gas pipeline in the Poltava region. During an air alarm, there was a depressurization of a main gas pipeline in the Lubensky district.