Explosion occurred near Lubny - Military administration revealed reasons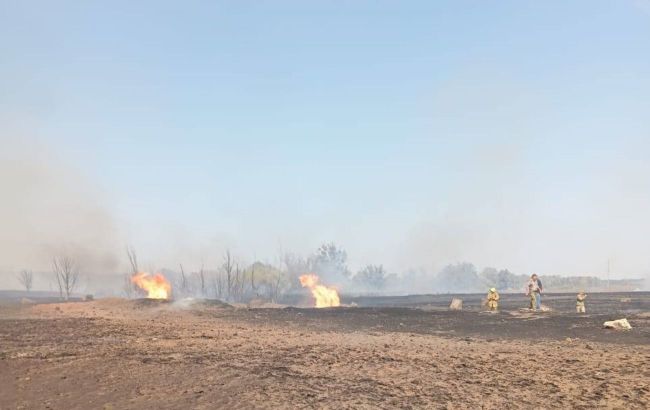 Explosion occurred in Poltava region, Ukraine (Photo: t.me/DMYTROLUNIN))
An explosion occurred in the Lubny district of the Poltava region of Ukraine due to a gas pipeline's depressurization, according to the head of the Poltava Regional State Administration, Dmytro Lunin.
"Preliminary information suggests there was depressurization in a major gas pipeline. The State Emergency Service is working on-site," he stated.
Lunin noted that the remnants of gas were burning at the explosion site. Rescuers are extinguishing the dry grass fire, and the situation is under control.
The explosion in the Poltava region happened during an air raid alarm.
Emergency response
"Lubnygas" (the company providing gas supply and distribution services) reported that emergency services have been mobilized to address the situation due to the emergency at a compressor station near the city of Lubny.
Experts have started checking gas pressure at the entrances to the city's network. They are taking measures to prevent emergencies in the gas distribution system of Lubny and Lubny district.
According to updated information from "Lubnygas," there are no plans for gas supply restrictions on their networks. In other words, no disconnections are expected.
No threat to residential areas, Ministry of Internal Affairs said
the explosion occurred at 13:00 due to the depressurization of a high-pressure underground gas pipeline (with a diameter of 1,020 mm and a pressure of 40 atm). The intermediate valves have been closed by the servicing staff.
"The pressure in the gas pipeline on this section is gradually decreasing, and there is no threat to residential areas," the statement reads.
Currently, there are no reports of gas burning. The number of subscribers without gas supply is being clarified. Firefighting efforts for the dry grass are ongoing.