Events in Dagestan show weakening of Kremlin's control on periphery of Russia - ISW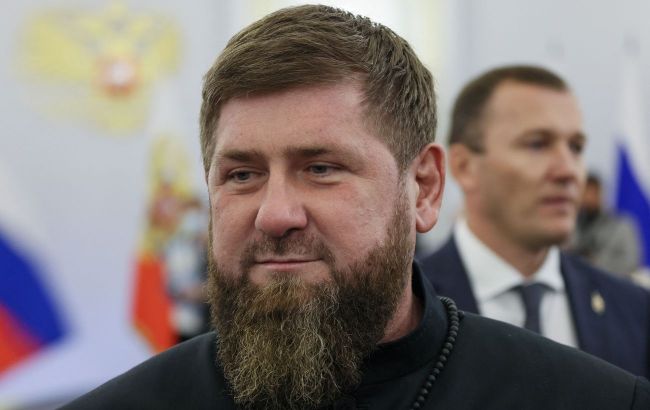 Chechen Republic head Ramzan Kadyrov (Photo: Getty Images)
The response of the head of the Chechen Republic, Ramzan Kadyrov, to the anti-Semitic unrest in the Republic of Dagestan on October 29 indicates that Russian officials are increasingly concerned about the loosening of authoritarian control in the regions on the periphery of the Russian Federation, according to the Institute for the Study of War (ISW).
Analysts report that Kadyrov responded to the unrest in Dagestan by highly praising President Vladimir Putin's accusations that the West organized the situation to destabilize Russia.
Later, Kadyrov called on Chechen security forces to immediately detain the instigators of any potential unrest in Chechnya or "fire three warning shots in the air and after that, fire the fourth shot in the head."
"Kadyrov's reactions to the riots in Dagestan suggest that he is first and foremost concerned with maintaining the perception of his unwavering support of Putin and secondly with demonstrating the strength of his authoritarian rule over Chechnya by threatening a violent response to potential future riots," noted ISW.
Key findings
Chechen Republic Head Ramzan Kadyrov's response to the October 29 antisemitic riots in the Republic of Dagestan suggests that Russian officials may be increasingly concerned about the weakening of authoritarian control in regions on the periphery of the Russian Federation.
Ukrainian forces continued offensive operations near Bakhmut and in the western Zaporizhia region on October 31.
On October 31, Russian forces launched a series of missile and drone strikes against Ukraine.
Russian authorities detained two suspects for the murder of a Ukrainian family in the occupied Donetsk region.
Russian sources claimed that Ukrainian forces conducted combined missile strikes against Sevastopol and elsewhere in occupied Crimea on October 30.
Russian forces continued offensive operations along the Kupyansk-Svatove-Kreminna line, near Bakhmut, near Avdiivka, west and southwest of Donetsk City, in the Donetsk-Zaporizhia Oblast border area, and western Zaporizhzhia region and advanced near Avdiivka.
Former Wagner Group fighters continue to redeploy to Ukraine as part of other Russian formations.
Russian occupation officials continue efforts to eradicate the Ukrainian language and culture in occupied Ukraine.
Riots in Makhachkala
On October 29, an angry mob of Dagestanis stormed the airport in Makhachkala. They were looking for Jews who were supposedly arriving on a flight from Israel. It later became known that over 20 people were affected by the pogrom.
Ukrainian President Volodymyr Zelenskyy stated that the events in Makhachkala are part of the widespread culture of hatred towards other peoples in Russia.
The Institute for the Study of War noted that due to this situation, it is becoming increasingly difficult for the Kremlin to create an illusion for voters that the Russian Federation is a religiously tolerant country.
More on the situation in Makhachkala and anti-Israeli pogroms - in the material by RBC-Ukraine.