Crowd of Dagestan residents rushed airport in Makhachkala due to flight from Israel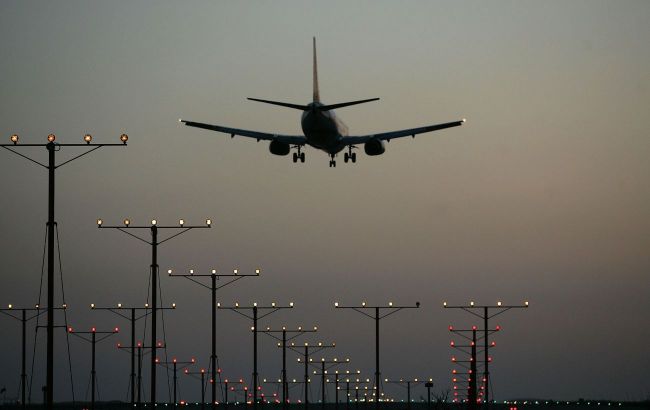 A crowd of Dagestan residents stormed the airport in Makhachkala (photo: Getty Images)
An angry crowd of Dagestanis rushed Makhachkala airport this evening. The crowd is looking for Jews who were supposedly supposed to arrive on a flight from Israel, according to Russian media and Telegram channels.
This evening, a crowd of local residents gathered at Makhachkala airport, purportedly awaiting passengers from a Tel Aviv flight. Presumably, it was the flight operated by Red Wings, scheduled to arrive at 19:00. According to Flight Radar data, it landed at 19:17.
Initially, the crowd demanded documents from passengers exiting the airport to check if they were Israeli citizens. Later, they stormed the building and began searching for Jews.
In videos posted online, you can see the crowd running inside the airport, breaking into various rooms and offices to find passengers who supposedly arrived from Israel. As reported by Russian media, the local police did not intervene.
According to the latest information from Russian media, the airport administration offered the crowd the opportunity to select three individuals who would enter the plane's cabin with cameras to verify that there were no Israeli citizens on board. Meanwhile, the crowd had already gathered near the aircraft.
The Investigative Committee of the Russian Federation has initiated a criminal case regarding the events at Makhachkala airport. Additional units of local police have also arrived at the airport.
Anti-Israel sentiments in Russia
After the start of the war between Israel and Hamas, anti-Israel sentiments have become more frequent in Russia. Russians on social media are expressing support for Hamas terrorists and voicing opposition against Israel and its citizens.
In the Russian North Caucasus, which is predominantly Muslim, there have been reports of violent incidents. For instance, in Khasavyurt, local residents pelted the Flamingo Hotel with stones, believing that Israeli refugees were hiding there. The crowd only calmed down after being allowed to inspect the hotel to ensure there were no Israelis present.
Furthermore, anti-Israel protests took place in Cherkessk yesterday. The Cherkessk crowd demanded that 'Israeli refugees' not be allowed to enter the region and called for the eviction of Jews.
In Nalchik, unknown individuals set fire to a Jewish cultural center that was still under construction. Someone threw burning tires onto its premises, and anti-Semitic statements were written on the walls.
Russia siding with Hamas
The Russian leadership has taken an anti-Israel stance in this conflict, and some argue that it leans more towards supporting the Hamas organization. Recently, a Hamas delegation arrived in Moscow for negotiations.
This visit to Russia has been criticized and condemned by Israel. Today, the Russian Ambassador was summoned to the Israeli Ministry of Foreign Affairs.
War in Israel
On October 7, Hamas militants invaded Israeli territory. In response, Israel launched an operation to clear its territory of terrorists and conducted airstrikes on the Gaza Strip. The next phase involved a ground operation in the Gaza Strip.
In recent days, Israeli forces entered the Gaza Strip. According to media reports, they have advanced more than 3 kilometers.