Israeli forces advanced more than 3 km in the northern Gaza Strip - CNN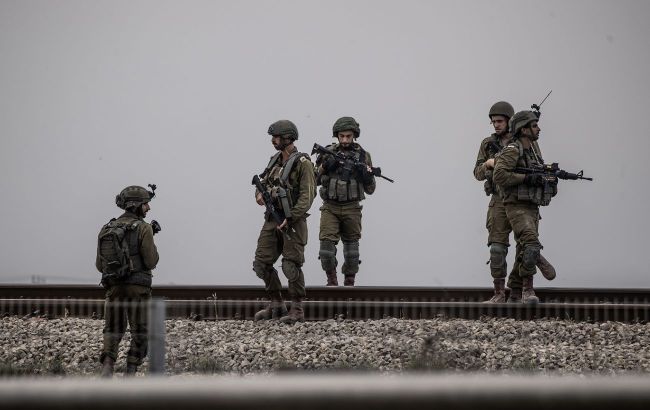 Israeli forces have advanced more than 3 km (photo: Getty Images)
Israeli forces have advanced over three kilometers into the northern part of the Gaza Strip, according to CNN.
According to the publication, the video, which was shot on Saturday, shows military personnel raising an Israeli flag on the roof of a resort hotel in Gaza. CNN has geolocated the video in an area just over three kilometers from the border between Gaza and Israel.
"Soldiers from the 52nd Battalion of the 401st Brigade are waving an Israeli flag in the heart of Gaza, on the beach... We will not forgive, and we will not forget, and we will not stop until victory," says a soldier in the video, filmed a few miles north of the center of the city of Gaza.
War in Israel
On October 7, Hamas militants invaded Israeli territory. Subsequently, Israel initiated an operation against the terrorists. The next stage could involve a ground operation in the Gaza Strip.
Meanwhile, evacuating people from the Gaza Strip was not possible as the enclave was effectively blocked. Egypt had not opened the Rafah border crossing since the start of hostilities.
During a visit to the Middle East, U.S. Secretary of State Antony Blinken announced the reopening of the border crossing for the evacuation of people from Gaza. On October 21, the border crossing was indeed opened for foreign nationals to leave the Gaza Strip.
Later, Israel pledged to destroy the terrorist organization Hamas, which rules the Gaza Strip, as retribution for the deadliest attack on the Jewish civilian population since the Holocaust.
Israel stated that there would be no humanitarian breakthrough in the siege of the Gaza Strip until all hostages held by Hamas were released.