Zelenskyy reacts to events in Makhachkala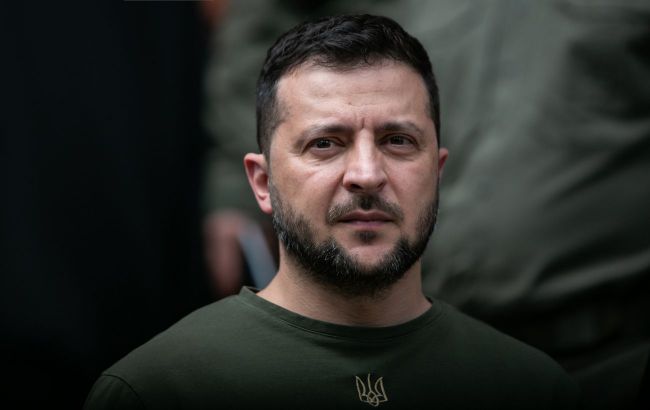 Ukrainian President Volodymyr Zelenskyy (photo: Getty Images)
Today's events in Makhachkala are part of the prevalent culture of hatred towards other nations in Russia, states Ukrainian President Volodymyr Zelenskyy.
"Horrifying videos from Makhachkala, Russia, where an enraged mob stormed the airport searching for Israeli citizens who arrived on a flight from Tel Aviv. This is not an isolated incident in Makhachkala but rather part of the prevalent culture of hatred towards other nations that is propagated by state television, experts, and authorities," said the President.
He also reminded that over the past year, the Russian Minister of Foreign Affairs has made a series of anti-Semitic statements. Additionally, Russian dictator Vladimir Putin has used anti-Semitic imagery.
"For the Russian propagandist talking heads on official television, the rhetoric of hatred is routine. Even the recent escalation in the Middle East has prompted anti-Semitic statements from Russian ideologists. Russian anti-Semitism and hatred towards other nations are systemic and deeply rooted. Hatred is what drives aggression and terror. We all must work together to resist hatred," he emphasized.
The Situation in Makhachkala
Today, in the evening, an enraged crowd of Dagestanis stormed into Makhachkala airport.
The crowd was 'looking for Jews' who were supposedly supposed to arrive on a flight from Israel. More details about the situation can be found in the article by RBC-Ukraine.