Evacuation of Ukrainians from Israel - Third evacuation flight departed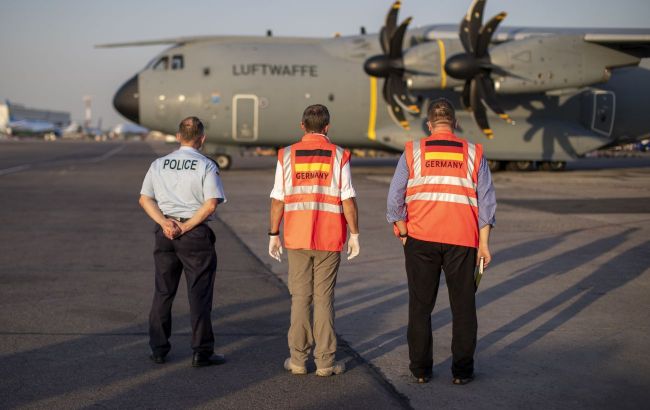 The third evacuation flight with Ukrainians has departed from Israel (photo: GettyImages)
The third evacuation flight from Tel Aviv to Bucharest (Romania) has departed with 74 Ukrainian citizens on board, according to the Ukrainian Embassy in Israel.
The evacuation of Ukrainians who are in Israel continues. On the evening of October 16, the third evacuation flight departed from Ben Gurion Airport in Tel Aviv to Bucharest, Romania.
"Seventy-four Ukrainian citizens, the majority of whom are women and children, flew on this flight. The Embassy provided necessary assistance and consular support to the Ukrainians," the embassy reported.
The first evacuation flight took place on October 14, successfully evacuating 207 Ukrainian citizens, including 63 children. On the morning of October 16, the second evacuation flight took off, carrying 155 Ukrainian citizens, including 107 women and 23 children.
"The Embassy continues to explore all possible options for the further evacuation of Ukrainian citizens," the statement added.
Ukrainians in Israel
Following the HAMAS attack on Israel, the Ukrainian Ministry of Foreign Affairs has reported that there are Ukrainian citizens among the casualties. Over the past weekend, at least 11 Ukrainian citizens lost their lives.
The Ministry of Foreign Affairs also reported the evacuation of a minor boy from the city of Sderot, who was injured by HAMAS militants. Medical and psychological assistance has been provided to the child.