Europe will provide new military aid to Ukraine: Zelenskyy reveals details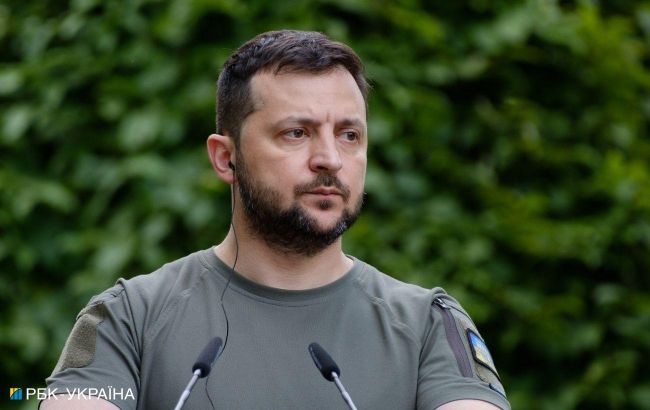 Volodymyr Zelenskyy, President of Ukraine (Photo: RBC-Ukraine, Vitalii Nosach)
Ukraine has achieved significant agreements during President Volodymyr Zelenskyy's visit to four European countries. Specifically, at least four new defense packages from partners have been announced, and there is a decision regarding the supply of F-16 fighters, as stated by President Volodymyr Zelenskyy during a veterans' forum.
"The results of these visits over these four days include at least four new defense packages from our partners. And the main achievement is the opening for our country to receive F-16 deliveries," Zelenskyy mentioned.
He further revealed that there are agreements regarding the specific quantity of the initial F-16 supply from the Netherlands and Denmark. However, the president noted that work is being done for an "even bigger outcome."
"I met with our guys and girls who have already started training in Denmark. Ukrainian pilots and engineers will also begin training in other countries of the aviation coalition. We are expanding training programs," Zelenskyy added.
Zelensky's European tour
Over the weekend, President Zelenskyy visited Northern European countries: Sweden, the Netherlands, and Denmark.
During the visit to Sweden on August 19, agreements were reached concerning armaments, including equipment production in Ukraine. There were also agreements on testing the Gripen fighters by Ukrainian pilots.
In the Netherlands and Denmark on August 20, agreements were reached for transferring F-16 aircraft to Ukraine after training Ukrainian pilots.
Later, Zelenskyy headed to Athens to meet with leaders of the Western Balkans.
During the summit, leaders from 11 Southeast European countries signed the Athens Declaration to support Ukraine's territorial integrity.
Zelenskyy also held meetings with the Prime Minister of Bulgaria, Nikolay Denkov, and the President of Serbia, Aleksandar Vucic, as part of the Ukraine-Balkans summit in Athens.