Denmark agreed to transfer F-16 aircraft to Ukraine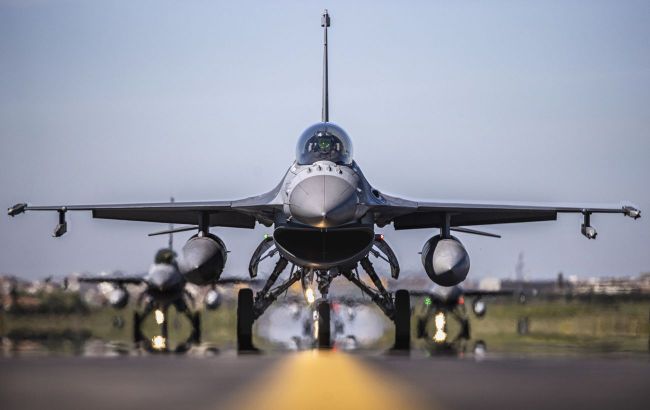 F-16 (Getty Images)
Denmark has agreed to transfer F-16 aircraft to Ukraine, but certain conditions need to be met, according to the Danish Ministry of Defense.
"We agree to transfer F-16 aircraft to Ukraine and the Ukrainian Air Force in close cooperation with the United States and other partners when the conditions for such a transfer are fulfilled," the statement says.
According to the Danish Ministry of Defense, some of the conditions include:
successfully selected, tested, and trained Ukrainian personnel,
necessary permits, infrastructure, and logistics.
Today it became known that Ukraine would receive 42 American F-16 fighter jets from the Netherlands.
Zelenskyy's visit to the Netherlands
Today, on August 20, President of Ukraine Volodymyr Zelenskyy arrived on a visit to the Netherlands. The main focus of his trip is the F-16 fighter jets supply to Ukraine.
The agenda also includes:
Global Peace Summit,
Peace Formula,
holding Russia accountable.
F-16 fighter jets
The F-16 fighter jets are essential for Ukraine not only to defend against everyday Russian terrorist attacks but also to compete with Russian aviation.
Recently, the United States approved the transfer of F-16 fighter jets to Ukraine from Denmark and the Netherlands. Ukraine will receive the aircraft after pilot training is completed.